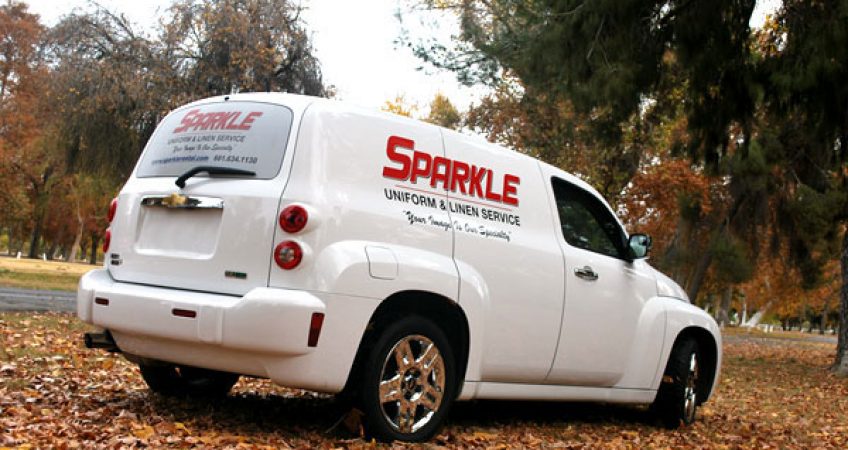 Testing….testing…1…2…3?
"Is this thing on?" Hello world! Sparkle Uniform & Linen Service's first ever blog post is here. The anticipation is finally over. Well, maybe no one was anticipating a blog from a uniform and linen service company. What could a business, located in Bakersfield and just focusing on the central valley, possibly write that would be interesting to read? Even more reason to stay tuned to this blog and find out just what a nearly 70 year old company can offer.
We all know the vast reach of the world wide web these days, but you may be surprised to know that Sparkle and its services travel the country every day working for our customers. It may also surprise you that many local businesses in Kern County have far reaching ties that travel far past our city and county borders, and sometimes even span the globe. Our individual uniform solutions make their way on the backs of thousands of hard working men and women in a wide range of industries and positions. But how can Sparkle help a customer that is thousands of mile away? We will get to that…it's really cool stuff and i can hardly wait to share that with you.
So it's my pleasure to share the happenings, events, news and information about what's happening at Sparkle with not only our local customers but those that utilize our products and services, wherever in the world they may be. To connect and provide a few snapshots of the forward progress and advancements we have implemented and continue to approve upon at Sparkle Uniform & Linen Service. Our industrial uniform rental customers, our medical and healthcare customers, our food service and hospitality customers are all amazed and enlightened when they learn about the numerous projects we have completed to provide them a better customer experience. We are proud of the many new offerings and solutions Sparkle Uniform & Linen Service can now offer not only our existing customers, but those that are looking for a rental company with integrity, transparency, open communication, above all the best customer service available.
I promise not to bombard you with spam posts or frivolous information. All the content will be original, interesting, informative, fresh and hopefully FUN! In future posts I will explain the laundering process in a way that doesn't make you want scroll down to the next post. Be on the lookout for pictures and video of our company and maybe even some of our customers and their businesses. I'm super excited to have you meet our team of talented and hardworking folks that ensure our offerings are the best they can be – every day. And of course I'll share and talk about all the cool new toys we have at our disposal. Even some you can take advantage of today – FOR FREE! So please bookmark this page and check back often to learn what Sparkle has done, what we are able to do for you, and the great plans we have for the future.
Your image is our specialty – SPARKY