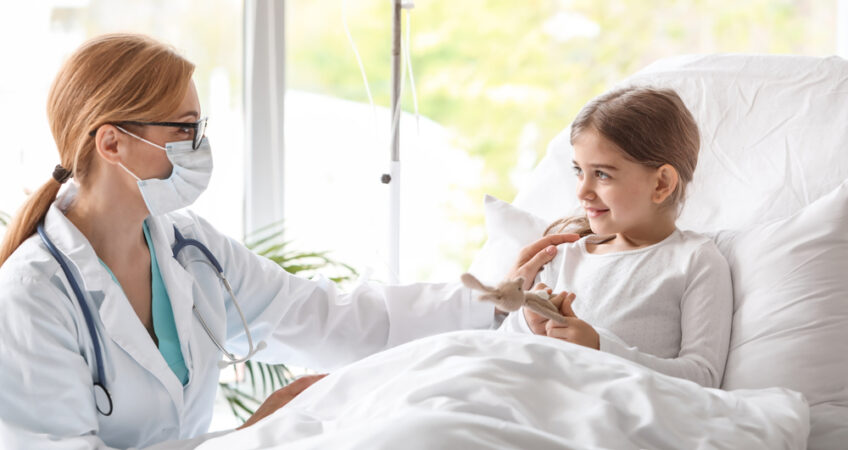 Struggling to keep up with your medical facility's linen needs? You're not alone. Linens are amongst the most challenging parts of healthcare operations. Without the right solutions, they can damage your budget, your reputation, and your operations. This can all negatively affect the quality of care your patients receive. That's what Sparkle Linen and Uniform Service is here for.
Medical Uniform Service | Medical Linen Service | Medical Laundry Management
Sparkle's California medical linen service is more than just the timely and dependable delivery and pickup of your linens. It's even more than just washing, drying, and folding your linens. With Sparkle, your medical facility stands to gain so much more, including:
1. Ease in Inventory Management
Linens are hard to track by the hundreds. Raise that number to a couple of zeroes more, and you're looking at an inventory nightmare! Sparkle rids you of all that. Our process ensures straightforward, easy, and convenient solutions to keep up with your inventory processes.
2. Cost-Efficient Solutions for Your Linen Supply Needs.
Your healthcare linens are costly. They might even take the biggest chunk of your supply budget. Additionally, it doesn't help that you have to put up high upfront investments at every purchase. Sparkle's flexible rental programs help prevent that. Our rental service lets you have the linens that you need without the bulk purchasing bill. You only pay for your monthly consumption, not for the surplus items that sit in your storage. Our rental service also helps you adapt to your fluctuating linen supply needs. No more panicked, supply procurement during busy seasons. Call Sparkle to book emergency supply deliveries. 
3. Better, Safer Linen Care Without the OPL Operations Burden
OPLs are expensive. As much as they give you total control over your linen care, they can wreak havoc on your budget. More than that, an OPL requires its own separate management. This can spread your operational capacity thin. Sparkle's safe, reliable healthcare laundry operations help alleviate that. With Sparkle's proven track record for healthcare laundry excellence, you get the results that you need without the burden. That kind of convenience – and the positive patient perception it gains – is priceless.   
4. Protection from Healthcare Linen and Garment Loss
Linen loss is a nearly $900 million problem plaguing the country's healthcare industry. Without the right safeguards, your facility could be suffering from the same expensive problem. Sparkle's innovative use of linen tracking technology, ScanTrax, helps prevent this. With ScanTrax, your linens are embedded with tracking devices that help make sure their every movement is recorded. From pickup to delivery, Sparkle creates a paper trail that you can easily follow. This also helps prevent handling mix-ups that also contribute to these costly losses. ScanTrax removes any doubt or second-guessing on the whereabouts of any of your items.
Contact Sparkle Today!
Don't waste another minute contemplating the best ways to deal with your healthcare linens. The best solutions are here. Start your California healthcare linen service with Sparkle today! Call us at (661) 634-1130 to arrange a consultation, request pricing, or learn more about our services.