SPARKLE Uniform & Linen Service prides ourselves on providing exceptional service to our customers. Our customer-focused approach provides reliable and trouble-free uniform and linen rental service to Bakersfield and the surrounding area. At SPARKLE, we are experts in designing and implementing rental programs that meet the needs of our customers.
Whether you've never used a rental program before, or you've had the same
provider for years, give us a try and you will see the SPARKLE difference.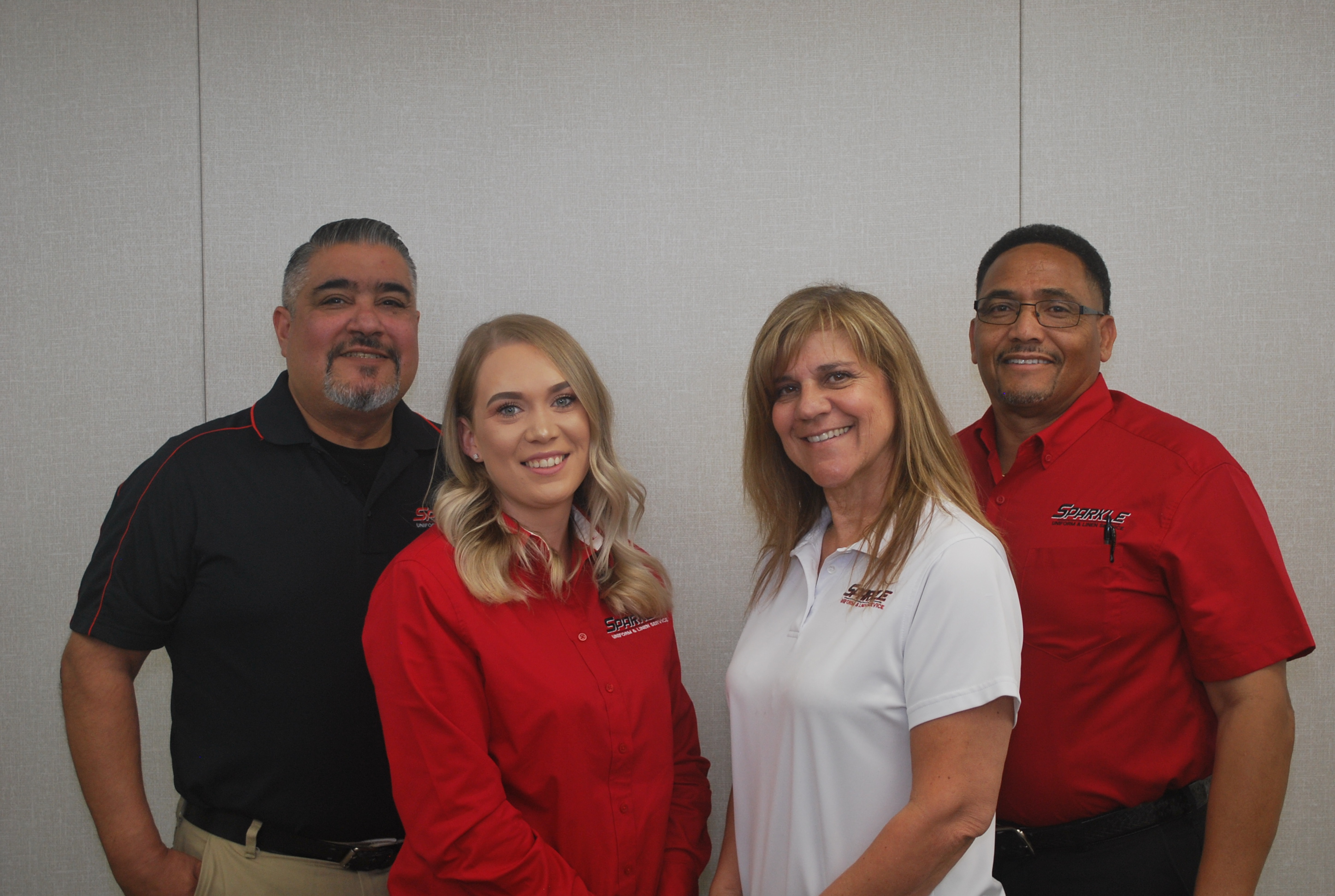 SPARKLE is proud to be:
Present – We are 100% locally-owned and operated, and have been for over 65 years! Our phone number, people, processing facility, and administrative office are all local. We work where you work—and we provide the best service possible to our clients because we care!
Innovative – We are innovators in our industry. We implemented the Scantrax Garment Tracking System, which uses state-of-the-art integrated UHF RFID technology to guarantee that 100% of what is turned in for laundering will be returned to you with 100% accuracy. SPARKLE stands out among our competitors as the only rental company that has this ability. We developed the free SPARKLE Mobile Scantrax Garment Repair App which enables wearers to easily flag specific uniform pieces for needed repair or attention via their mobile device. We feature accurate electronic invoicing and billing, complete accuracy and electronic transmission of invoices sent directly to your designated contact person.
Customer Focused – SPARKLE's new Customer Advantage Program (CAP) assists our customers by eliminating surprise charges for accidental loss or damage of textile goods, provides simplified and level invoicing year-round, and makes managing your uniform or linen program a breeze.