Our independent and family-owned operation allows SPARKLE the flexibility to meet the individual needs of our unique local businesses, while providing the best value in our community.
Local Ownership
SPARKLE has been has been a family-owned, local Bakersfield company for over 65 years, serving since 1949. We are proud to call Bakersfield and the Southern San Joaquin Valley our home, and have created many lasting customer relationships based on integrity and loyalty.
Our high standard of quality and service, plus our commitment to this community, enables us to say with confidence that Your Image Is Our Specialty!
Personalized Service
SPARKLE telephones are always answered by local Customer Service Representatives who will provide a timely response and solutions for your company's specific needs.
Professional Staff
All SPARKLE personnel are professionally trained and empowered to address any question or to solve any problem in order to provide the highest level of customer service and satisfaction.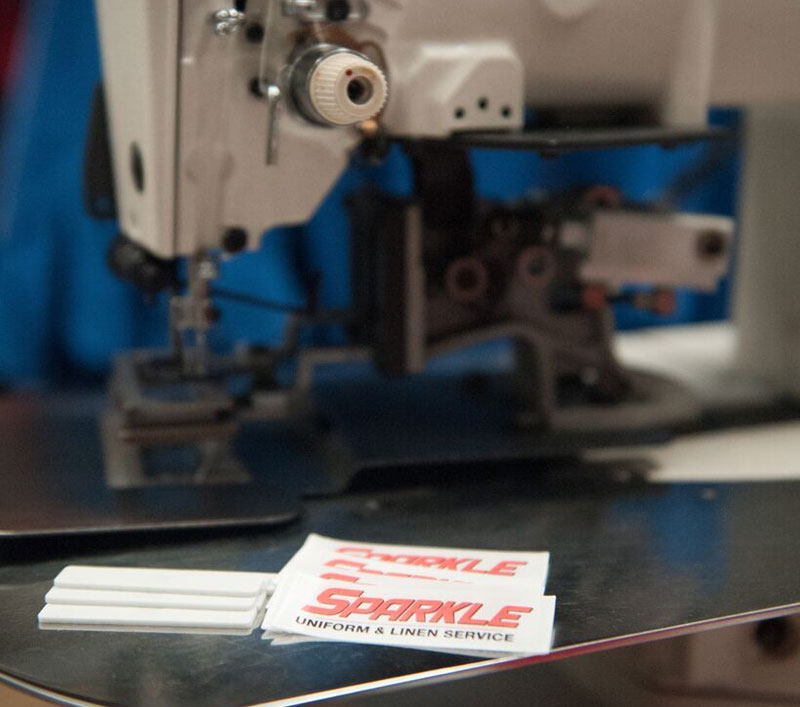 Advanced Technology
At SPARKLE our advanced technology enables us to be more efficient and effective, allowing us to pass along the savings to you!
Scantrax Garment Tracking System  – Integrated UHF RFID technology that tracks all garments received at our production facility, to guarantee no missing items and 100% accurate deliveries.
SPARKLE Mobile Scantrax Garment Repair App – A downloadable app for smartphones allows your employees to easily notify SPARKLE of any repairs or attention required of their uniforms.
Customer Advantage Program (CAP) – Our CAP program is designed to eliminate surprise fees such as accidental loss and damage charges, unreturned product charges, and replenishment charges, replacing them with one simple and consistent weekly charge.