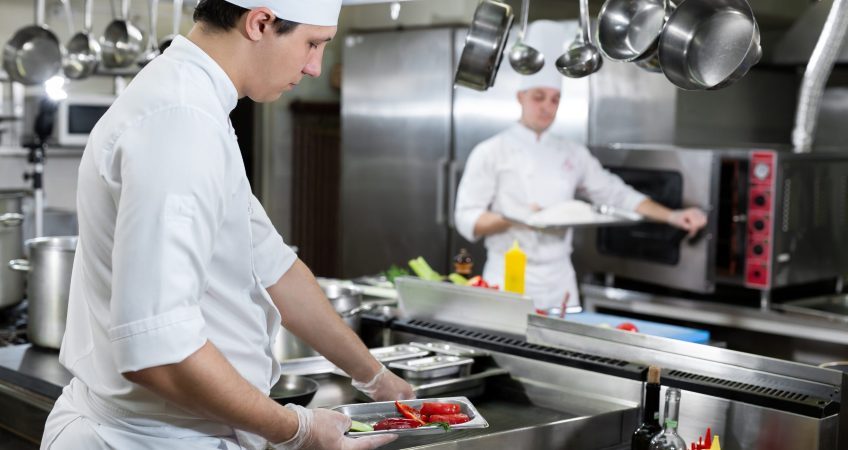 Hospitality businesses thrive on a reputation for cleanliness and, well, hospitality! There are many ways to go about achieving both but the easiest is to have the right tools on hand. That means you need reliable hospitality uniform and linen services in California to equip you with the best available tools! There's one local provider who will meet your needs with ease:
SPARKLE Provides the Most Reliable Hospitality Uniform and Linen Services in California!
SPARKLE Uniform and Linen Service offers products specially tailored toward hospitality businesses. We have decades of experience meeting the needs of providers in California with each of the following:
Hospitality Linen
SPARKLE provides a variety of linen for clients in the hospitality industry, each of which is clean, durable, and readily available. Our tablecloths add decor to any table while also serving as an easy means of containing messes. Our napkins complement each tablecloth with a variety of colors and options available. We also provide durable, absorbent kitchen linens such as towels that help maintain cleanliness more effectively.
Hospitality Uniforms
SPARKLE will equip all your staff with the apparel they need from the front to the back of the house! Our chef apparel and kitchen staff uniforms will keep their wearers clean and able to cook for longer periods of time. We also provide service uniforms and maintenance personnel uniforms to help those who keep your restaurant running. On top of each of our uniforms, we provide aprons that are ergonomic and allow for a full range of motion on top of keeping wearers clean.
The Proof is in Our Service
SPARKLE provides more than high-quality uniforms and linen. What makes us stand out is how our history, structure, and services impact our clients. This is what we bring to the table:
Decades of Experience

. Since 1949, SPARKLE has provided California businesses with industry-leading hospitality uniform and linen services. We are a 3rd-generation family-owned business with a track record of success and quality.

Local, Personalized Service

. We are based out of Bakersfield, California and know the surrounding area very well. As a local business, we have a greater understanding of our clients, their needs, and the locations that we serve. Our decision-makers are often only a phone call away and ready to help with any questions, concerns, or desires.

Consistent, Available Products

. SPARKLE includes laundry, maintenance, and inventory management in our linen and uniform service. We utilize sophisticated laundry machinery and tracking systems as well as a team of industry experts. All of this combines to ensure our products are high-quality and readily available.
Sign Up with SPARKLE Uniform and Linen Service Today!
SPARKLE is the leading supplier of hospitality uniform and linen services in California. Our products are backed by decades of local, family-owned experience and high-quality services. Sign up today and call us at 1-800-646-1130 to speak with a member of our team. They will happily answer any of your questions and walk you through your options. Additionally, you may also fill out this form for a free quote!