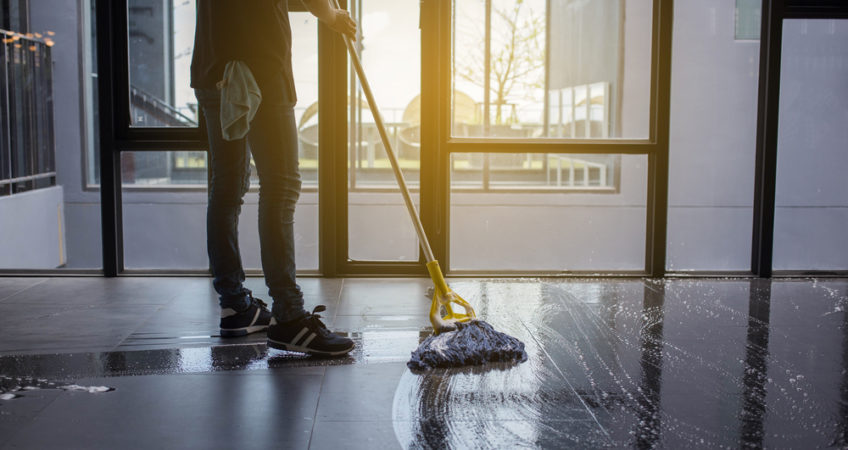 How, exactly, does dirt and filth affect your business?
It is easy to dismiss the importance of cleanliness in business, especially when your business does not seem to require it. For most people, tidiness and exceptional hygiene is only essential to businesses like food service, hospitality, and healthcare.
That is simply untrue. No business can fully thrive with mediocre levels of cleanliness. This list will show you the ways that dirt, grime, and all sorts of filth can negatively impact your business – no matter which industry you're in.
1. Appearance
The physical appearance of your business is the first to become adversely affected by the presence of dirt. No matter how well-curated your displays are, or how impressive your product selections are, the physical image of your business is instantly downgraded by the presence of soil and mud tracked in on your floors, dusty windowpanes, or clutter. No amount of professional interior design expertise and aesthetic excellence can save a dirty business!
2. Consumer Experience and Perception
There is nothing more off-putting for any customer than very visible dirt in any establishment. It can make customers feel anything from uncomfortable to disgusted, turning their overall experience with your business instantly negative and negatively impacting their perception of your company. Dirt and clutter are taken as sure signs of neglect, which can only reflect poorly on your values as a business. It not only makes you and your employees sloppy, but a dirty and poorly-maintained place of business makes you look like you don't care about your customers at all which, naturally, hurts your chances of customers returning.
3. Bad Press
Unflattering reports are always the ones that fly out the window first and spread around more quickly than good ones do. And your company's reputation for grime and dirt can easily hurt your company image, blocking off any potential new customers along the way. And company reputation sticks – you surely would not want for your business to be known as the one with the dirty floors and filthy walls, would you?
4. Hygiene
Dirt and mud on the floor? It could carry the bacteria that causes meningitis. The muddy mess on your restroom floors? It's a hotbed for fungal growth that can cause respiratory problems and severe allergic reactions. The dust you've left to accumulate on your shelves? It can be toxic and have bad health effects. More than simply hurting your business' prospects, poor maintenance of your business is making your workplace unhygienic and therefore unsafe for your employees and your customers alike.
5. Productivity and Motivation
A clean and organized work space reduces stress and improves overall productivity and motivation according to studies conducted on the correlation between cleanliness and worker performance. So, what exactly does a dirty, disorganized and unhygienic workplace do for employees? Clutter and dirt affect employees mentally and physically. Disorder and untidiness impacts decision-making and behavior, inhibits creativity, and creates discomfort that reduces output and productivity. Dirty workplaces can also trigger allergies and promote the spread of common contagious diseases like colds and diarrhea which leads to higher incidences of sick days.
Clean Business is Great Business
So, you know how dirt can bring your business down – what now?
The great news is, keeping your business clean and free of dirt and other filth is no longer difficult. What you need is a company that offers a convenient bundle of cleaning solutions that specifically fits your business, including the right selection of floor mats for different areas of your business space. The right floor mat service provider will give you the perfect combination of excellent products and even better mat cleaning service so you get the best level of cleanliness for your business!  
Interested? Contact us at 661-634-1130 to get started or to learn more about what we can do for you.