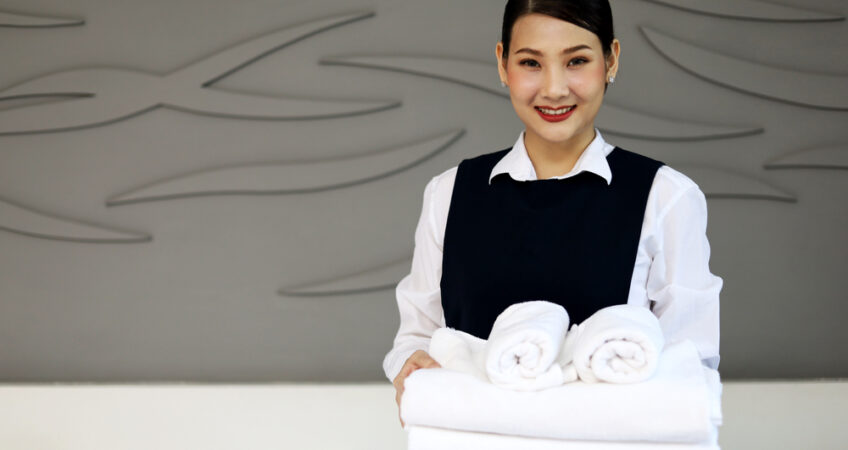 Image is an integral part of successful businesses. While a great deal of thought is often put into that image, that doesn't mean it can't still be fine-tuned. SPARKLE improves business image in ways that no company can afford to miss out on!
This is How SPARKLE Improves Business Image
Since 1949, SPARKLE has provided services that help businesses optimize their image. Here's how:
Floor Care
Without proper floor care, any number of things could go wrong. Dirty, damaged floors look terrible to customers and prospects alike. Poorly maintained floors are a huge red flag for any customer. It makes them feel like neglect is something they can look forward to experiencing themselves. 
SPARKLE has the products that will help maintain floor life and show both recurring and potential customers they are in the right place. We offer a wide variety of mats that are customizable for different locations and uses. That includes logo mats, which are a simple and effective way to advertise a business. For where our mats can't protect, our mop services will effectively clean messes of any kind.
Facility Service
Bathrooms are an area that can be associated with bad smells and the spread of germs. This is especially the case if they aren't properly cleaned. Sanitation has always been important, but that is especially the case in this day and age. It is very obvious when a business doesn't maintain it and, just like with floor care, it is a bad sign to customers. 
SPARKLE makes our clients' bathrooms more approachable and businesses more appealing. Our quality air freshener service not only overpowers bad odors but also completely replaces them with any number of fresh scents. We offer hand care products from hand soaps to sanitizers that are effective deterrents to the spread of germs and illnesses. 
Quality Uniforms
Staff uniforms are essential to a business's image. They are front and center whenever a customer interacts with staff which is why they need the most consistent attention. Leaving that attention to staff isn't the most efficient option and can have poor results. If the design isn't working or if it is struggling to perform its function, then it may be time to try something new.
SPARKLE provides uniform service that addresses staff needs of several different industries. Our products are reliable and durable in their function, able to stand up to the most rigorous situations imaginable. We take care of them in our commercial laundry facilities using our advanced Scabtrax technology to track linens for stains, rips, and tears. We wash and repair everything to the best of our ability and replace what we can't fix. 
Contact SPARKLE Today!
SPARKLE improves business image and for all of our clients, leading to much more successful operations. Learn more about how we can help you by contacting us here or calling (661) 634-1130.