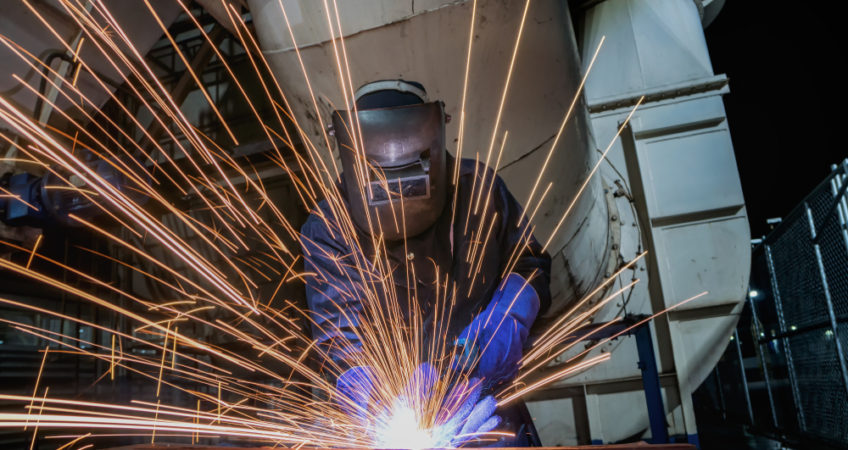 Here's a fact: there is an average of 30,000 arc flash incidents every year and these incidents cause 400 fatalities annually. Most of these fatalities are caused by burns rather than shocks as arc flashes can create dangerous heat blasts of up to 35,000-degrees Fahrenheit.
Here's another fact: most of these injuries and fatalities are preventable. From improved planning to safety policies to better equipment, there are ways you can better protect your employees from arc flash incidents and injuries.
The best way to protect against arc flash injuries lie with three key things: mapping hazards, creating barriers, and providing full protection. While this guide is not meant to replace federal guidelines, this is a good jumping point for providing better arc flash incident protection. Refer to OSHA and NFPA guidelines to protecting employees:
1. Identify arc flash hazards in the workplace.
Hire the services of professional engineers to  identify the arc flash hazards in different areas and equipment in your facility. This way, you can properly prepare and equip employees depending on the exposure and arc flash potential in these areas.
2. Create barriers in highly hazardous areas.
Make sure different areas identified as high-risk for arc flash incidents have all the necessary warnings and protective barriers. This includes barricading the area as off-limits except for a few authorized personnel, or remain off-limits without proper PPE.
3. Put an electrical safety program in place, including a response plan in case of an arc flash incident.
With the help of engineers and safety experts, craft a response plan should an arc flash incident occur. Keep in mind the high possibility of these incidents occurring, so make sure your mitigation policies are updated and in place – ready for use whenever the need arises.
4. Educate personnel on arc-flash risks and incident-prevention.
Your employees' best defense against arc flash injuries is education. Make a point of training and retraining your personnel about the dangers, the areas and equipment most at risk, situations that might lead to arc flash incidents, as well as how to respond should they find themselves in one.
5. Provide complete protection for employees.
Provide your employees with arc-flash and flame-resistant personal protective equipment (PPE). These specialized garments are designed to protect against the many bodily injuries that can incur in an arc-flash incident like burns, shocks, falls, etc.
Get the Right Kind of PPE for Arc-Flash Protection from Sparkle
With life and limb on the line, there is no way to exaggerate the importance of the quality of PPE garments to get for your employees. Make sure to procure PPEs that are compliant with the special guidelines set forth by the proper authorities to guarantee protection. It is likewise important to observe proper upkeep and storage of the garments to retain their protective qualities.
For more information on arc-flash PPE and its rental and maintenance service, contact us at Sparkle. Our team of industrial garment experts is on-hand and ready to assist you. Call (661) 634-1130 today!