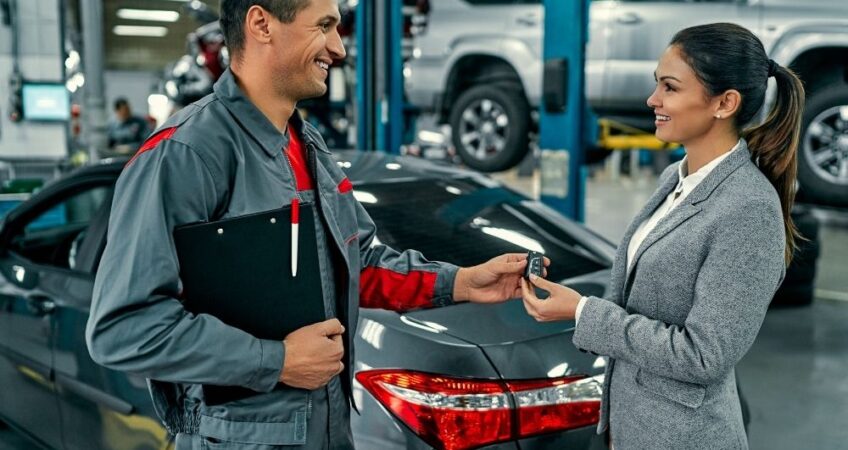 Protecting and enhancing a business does not take an overhaul or great expense. Uniform service offers an affordable, convenient method of improving the business from multiple angles.
The Assest That Touches Everything: Uniforms
It's not an exaggeration to say that employee uniforms are a most visible and impactful asset in businesses. This fact is not limited to just customer-facing positions. Even employees who do not interact with customers still benefit from customized uniform service. Here's how customized uniform service protects and enhances businesses.
Enhances Company Branding
A uniformed workforce is a walking billboard for a company's brand. It's one of the most basic, but also most effective, marketing tools available. Employees wear the company's colors and logo on the job and when interacting with customers. This reinforces branding to customers and helps make a business more recognizable.
Builds Professionalism and Trust
Wearing uniforms also helps build trust with customers. It conveys a sense of professionalism and uniformity that can instill confidence in potential clients or customers. first impressions are important, and uniform service can ensure employees are making the best ones possible.
Provides a Reliably Comfortable Fit
Finally, uniform service can provide a comfortable fit for your employees. Professionally-fitted uniforms are important for both comfort and appearance. Employees who are comfortable in their uniforms are more likely to be productive and present a positive image to customers.
Maintains a Neat and Clean Appearance
Professional uniform management and cleaning procedures can help extend the life of uniforms and keep them looking their best. This can reflect positively on the business and improve image overall.
Service Advantages Over Business or Employee-Managed Uniforms
There are several advantages that uniform service has over businesses or employees managing uniforms on their own.
Cost-Effective and Efficient
When outsourced, uniform management requires no steep up-front cost like purchasing does. Additionally, maintaining uniforms is difficult and costs per month vary widely. A uniform service supplies uniforms at a predictable cost. This can free up budget to invest in other areas of the business.
Saves Labor and Time
It can be time-consuming and costly to launder, repair, and replace uniforms on your own. When you partner with a uniform service, they will handle all of these details for you.
Quality and Comfort
Uniform service can also provide high-quality, professionally-fitted, and comfortable uniforms for your employees. This is important for both employee productivity and customer satisfaction.
Contact SPARKLE Linen and Uniform Service for Business Protection and Enhancement
SPARKLE Linen and Uniform Service have been providing uniform service to businesses for over 50 years. We are a family-owned company that takes pride in our work and our relationships with our customers. We would be happy to discuss how uniform service can protect and enhance your business. Contact us today at (661) 634-1130 to learn more.