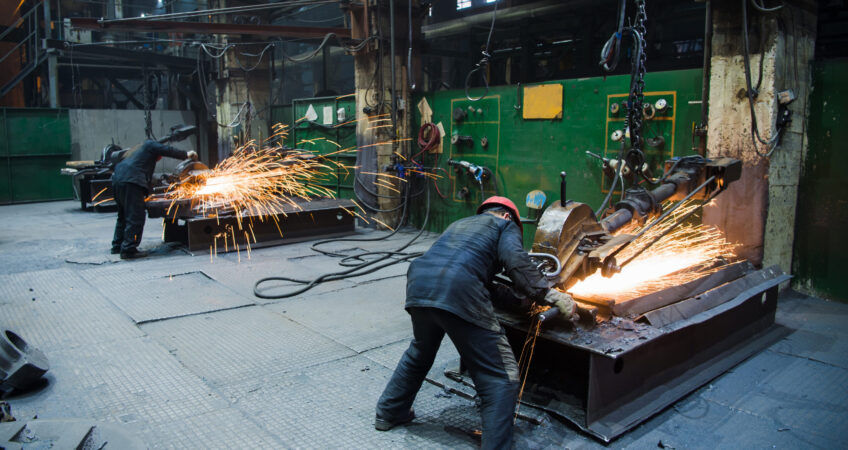 The last few years have seen an increase in worker burnout and businesses are feeling it. Business suffers when employees are burnt out. It means more sick days and higher turnover, which leads to extra costs for businesses. Studies show that workplace conditions, not individual problems, take a bigger chunk of the blame for the burnout epidemic. Employers, now more than ever, need to make better choices to help reduce burnout incidences and risks in your facility. It can start with simple solutions that improve employee wellbeing and satisfaction.
Here's How to Improve Employee Wellbeing and Satisfaction
Improving conditions for your employees requires a multilayered, long-term strategy that is often very complex. But it can also be as simple as improving your employees' immediate environment. Here are some simple ways you can improve employee wellbeing and satisfaction:
Invest in the Cleanliness and Safety of Your Business Space
A clean workplace is a safe and productive one. It helps lower your employees' risk of injuries and disease. Beyond the physical benefits, clean workspaces help improve the psychological well-being of employees. That is why it is important to invest in your facility's maintenance. But the occasional spring cleaning and decluttering is never enough. To effectively improve employee wellbeing and satisfaction, you need to invest in efficient, sustainable maintenance solutions. This is how you ensure a consistently clean, consistently safe business space.
Provide Them with Better, Higher-Quality Uniforms
Uniforms are highly regarded for being effective marketing tools. What many employers fail to see is how their choice of uniforms can also impact employee satisfaction and wellbeing. The functional and aesthetic quality of uniforms has a direct impact on employee attitudes and satisfaction. Employees are happier and more satisfied when their uniforms make them feel good and look good. Invest in high-quality uniforms and effective uniform maintenance.
Improve Floor Care and Safety
Improving the safe conditions of your facilities does not just lower your employees' risk of accidents and injuries. It can also impact how your employees perceive your organization. It makes your employees feel more valued and cared for, which improves their sense of satisfaction with your company and, subsequently, their work ethic.
SPARKLE: Simple Solutions, Massive Impact
Improving workplace conditions is a massive undertaking. But it's one that you don't have to go through alone! SPARKLE Uniform and Linen Service specializes in solutions that offer maximum support in your efforts to improve your business space.
We offer:
High-Quality Uniform Service.

SPARKLE specializes in

uniform rental service

. We have a rigorous quality control process that makes sure your uniforms meet the highest industry standards. We put attention into the smallest detail of your uniforms, ensuring worker comfort and satisfaction.

Expert Facility Service.

SPARKLE can also help you keep your workplace clean with our expert

facility services

. Our dependable delivery and support services ensure that you can keep up with your restroom essentials with ease and efficiency.

Complete Matting Solutions.

SPARKLE is also your partner in boosting your floor safety with our complete

mat rental service

! We have a wide selection of high-quality floor mats designed not only to improve facility cleanliness but also to boost your protection against slip and fall accidents.  
Contact SPARKLE Today!
Invest in simple solutions that deliver maximum impact with a little help from SPARKLE Uniform and Linen! Contact us today to learn more about what we can do or sign up for service. Call us at 661-634-1130 to speak with a member of our team who can walk you through your SPARKLE service options.