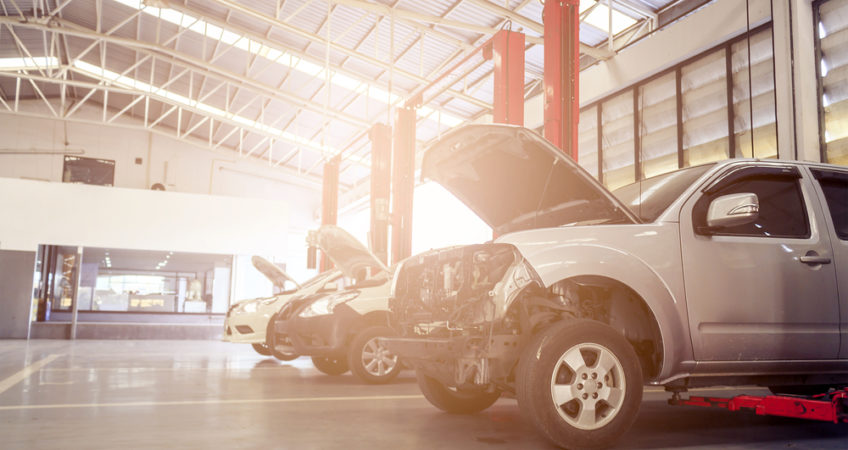 We have not said it enough: businesses need floor mats.
They keep floors safe, they help keep floors clean – plus, as an added bonus, they can be customized to help boost your marketing and branding efforts. But did you know that some industries need floor mats more than others?
Floor Mats are Integral for These Industries
Here are the industries where floor mats aren't just important, but play an integral role in day-to-day operations. In these businesses, the choice of floor mats can make a world of difference in the efficiency and safety of their facilities and operations.  
1. Food Service
Those in the food business know that in food businesses – of all kinds and sizes – the quality of food is not the only thing that keeps you afloat. Restaurants also need to be clean and safe both for the sake of diners and employees. The right floor mats in the right configurations, like layers of scraper and brush mats at the entrance, will definitely up the ante of floor care, keeping floors cleaner and smoother for a longer period of time. Specialized anti-fatigue mats in the commercial kitchen can also mean the difference between healthy, highly-productive kitchen staff and sick, tired, and physically-drained employees that are continually quitting.
2. Automotive
The automotive industry abounds in dirt, grease, and grime. If your business belongs to this industry, your requirements for floor mats are concentrated mostly on keeping the filth at bay and away from areas in your facility where they should not be – like the office, the restroom, etc.
3. Industrial and Manufacturing
Industrial and manufacturing workplaces like factories and workshops almost always need their employees to be on their feet for long periods at a time. It is imperative for businesses in these fields to invest in special anti-fatigue floor mats for the comfort and well-being of workers who are exposed to physically strenuous jobs.
4. Retail
In retail, service efficiency matters as much as image and branding do. That is why businesses in this industry require floor mats that deliver both, like logo mats and customized message mats. The kind of business matters little; whether you're running a car dealership or a clothing store or a supermarket, your business needs the cleaning and branding benefits that only a good logo mat with scraper qualities can deliver.
5. Medical
It goes without saying that medical facilities, no matter the type or the size, have the highest standards and requirements on cleanliness and hygiene. This means that no medical facility can get away with dirty, muddy, stained floors, especially knowing what we know now about disease-carrying germs that get tracked indoors on the bottoms of shoes and dragged onto the floors of medical facilities. To prevent the spread of these harmful pathogens, medical facilities like hospitals and clinics need entrance mats that effectively scrape off dirt and debris trapped under the soles of shoes to stop the spread of filth and germs.
The Right Floor Mat Choice
The need for floor mats, however, does not start with just that: industries needing floor mats. Making the right choice of mat rental services provider can be the deciding factor that separates a sound and effective floor care solution that works for your business' unique needs from a total waste of time and money.
When it comes to floor mat supplies for all industries, trust only Sparkle! Sparkle not only offers a range of topnotch product choices for your business' floor care needs, but we are also your best choice for floor mat maintenance.
With Sparkle, you can rest assured that your floor mats are cleaned regularly and thoroughly – making sure that your floor mats become the last and least of your worries so you can completely focus on bigger, more important business matters.
No matter what industry you're in or what kind of floor mats your business needs, Sparkle is your best and only choice for floor mat rental services that satisfy. Contact us today at 661-634-1130 for more information or get in touch with our customer care center!