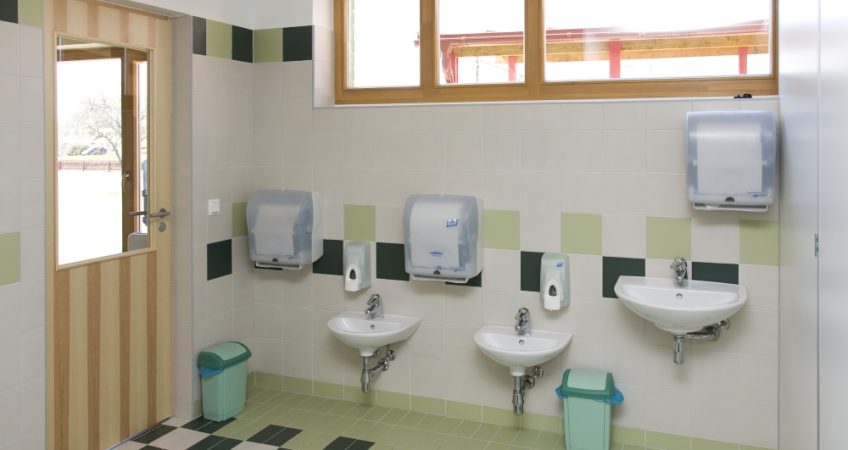 Dirty restrooms cost satisfied customer experiences and yet, far too many businesses fall short of meeting customer and employee expectations. Ensuring your staff has the facility service materials required to ensure cleanliness in the restroom and every other room is essential.
How SPARKLE Improves Your Facility Service Experience
It's easy to lose track while doing the bigger, more important jobs. Stocking up on supplies. Keeping up with HR needs. Getting overhead bills paid. Reaching out to customers. In the busy day-to-day, restroom care just ends up at the bottom of the priority list. Thankfully, the solution might be as simple as looking beyond your own backyard. Enter: a professional facility service in California. Whether you're struggling with your restroom upkeep or barely getting by, the right service provider can make a world of difference to your business. Here's how:
Professional-Quality Service
A facility service supplier can not only equip your restrooms with better soaps, sanitizers, paper products, and air fresheners. If you have the right service provider in your corner, your restroom supplies can also look better! A standard facility service comes with cleaner, more modern dispensers that are always better-looking, not to mention more hygienic than the usual alternatives. Making the right impression is easier to achieve when your restroom supplies look as high-quality as they actually are.
Complete Convenience
A facility service is a game-changer in the way you manage your restroom upkeep. It not only saves you the time and energy required to restock all your supplies in a timely manner. It also helps save your business's image and reputation. Empty dispensers rank among chief customer complaints in commercial restrooms, along with bad smells and dirty surfaces. This has a direct and negative impact on customer satisfaction. The right facility service provider helps solve that. A facility service provider stays on top of your inventory and restocks your supplies automatically. No matter how busy it gets or how short on manpower you are, your restrooms will always be fully stocked.
Low Cost
A facility service helps you keep costs down without lowering the quality of the products that you get. The wholesale prices of restroom supplies are generally lower than what you're getting from retail suppliers. 
Professional Facility Service in California: Where to Get One
Deciding to outsource your restroom supply needs is only half the battle. Who you entrust these needs to is another. When it comes to the best professional facility service in California, only one name stands out: SPARKLE! SPARKLE is the authority in facility supply service. We use our proven efficiency, reliability, and customer-centered business model to bring you the best restroom solutions. With SPARKLE, your satisfaction is always ensured. We offer:
Dependable Service.

Your needs are our own and your satisfaction is our priority. That is why we respond to your calls with precise, prompt, and personal solutions.

Experience.

We've built our service model over years and years of hands-on industry experience. Our in-house experts make sure that your experience with us is always honest, straightforward, and accurate.

Prompt Service.

SPARKLE understands how delays can hinder your operations. That's why we do everything in our capacity to prevent that from happening. We make sure to stay on top of your accounts and empower our own procedures for maximum efficiency. You can trust that our solutions will always work for you.
Contact Us Today!
Get in touch with SPARKLE today for professional facility service in California. Contact us at 1-800-646-1130 to sign up for service or to speak with a consultant.