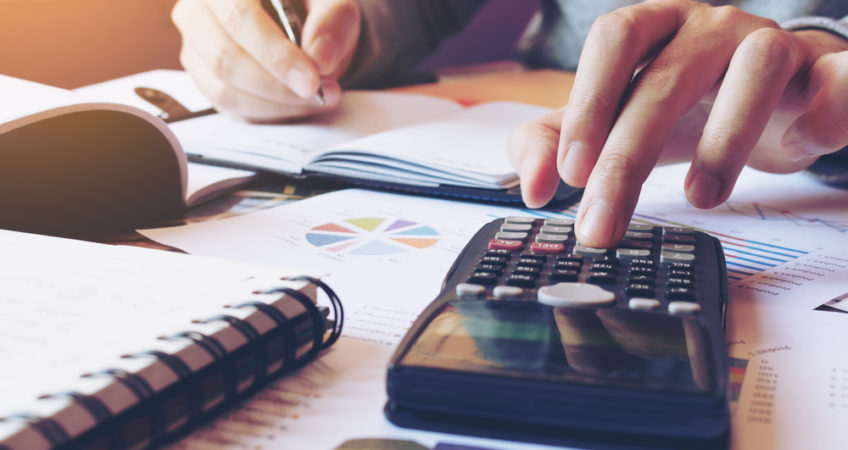 While there are many  benefits of uniforms, there are still costs to consider.
Who shoulders the cost of the work uniforms that your employees wear? We're giving you the reasons why you should not put the burden of selecting and purchasing uniforms on your employees. 
What the Law Says
Before we get to the issue of why your employees should not be required to shell out cash for their work uniforms, let's lay down what labor laws say about it.
Here's a simple breakdown of what the Fair Labor Standards Act (FLSA) says about employee uniforms:
  – The law allows employers to implement the use of uniforms to their employees.
  – The act recommends for employers to subsidize the cost of the employee uniforms except for federally-required safety apparel and equipment (i.e. Personal Protective Equipment or PPE like flame-resistant garments, helmets, gloves, etc) which employers are legally obligated to pay for.
  – Employers are allowed to make salary deductions for the cost of uniforms if employees are guaranteed at least a minimum-wage amount after the uniform-cost deduction.
  – Salary deductions due to uniform costs should not reduce the overtime compensation of employees (For more on this law, click here).
Why You Shouldn't Require Employees to Purchase Their Own Uniforms
Though legally permissible, we're showing you why your employees should not buy their own uniforms:
  – Quality Consistency. The biggest and perhaps most compelling reason not to let your employees buy their own uniforms is the issue of consistency in quality. Not only are you risking the whole concept of "uniformity", but it also opens up possibilities of some employees showing up with lesser-quality uniforms than others, which could hurt your brand's image. 
  – Pricing. Having employees buy their own uniforms costs more because they miss out on the savings that come from bulk purchases. And, since purchasing often requires a large upfront cost, stability of supply can be put at risk.
  – Brand Image. When your employees can buy company uniforms on their own and just about wherever, what you have might be closer to coordinated outfits than uniforms that aim to enhance your brand's image. If your uniforms are easily available in some store's shelves that your employees can buy off the rack, it's time you reconsider and select clothing that creates a better reflection of your brand.
Why Renting is Your Best Option
Shouldering the full cost of your employees' uniforms can be quite a financial burden, but having your employees purchase them on their own – as we've pointed out above – is not the best idea either. The solution? Renting!
Renting gives businesses like yours the perfect middle ground when it comes to your employee uniform dilemma:
  – Uniform rentals are cheaper. It saves you and your employees from the exorbitant upfront costs of uniforms. With a rental program, it does not matter as much who ends up shouldering the costs because it is significantly lower and more bearable than the upfront costs of purchasing.
  – Uniform rentals stabilize supply. Uniform rental companies can accommodate the bulk of your uniform needs and can easily adjust according to your preferences.
  – Uniform rentals allow for customization. Uniform rentals give you the benefit of full customization to help you bring out the best in your brand and your employees without the cost of full purchases.
  – Uniform rentals include maintenance. With rentals, you not only get to save your employees and your company from the burden of costs, but you are also allowing your employees extra rest by saving them from the burden of having to maintain uniforms themselves.
The Non-Negotiable in Uniform Rental Service
When it comes to uniform rentals, your choice of service provider will make all the difference between savings and extra costs and success and failure. Make sure to hire a uniform service provider that understands the important role that uniforms play in any business and knows how to deliver that.
Learn more about reliable, exceptional, and experienced professional uniform services from Sparkle Uniform and Linen Service – contact us today at 661-634-1130!