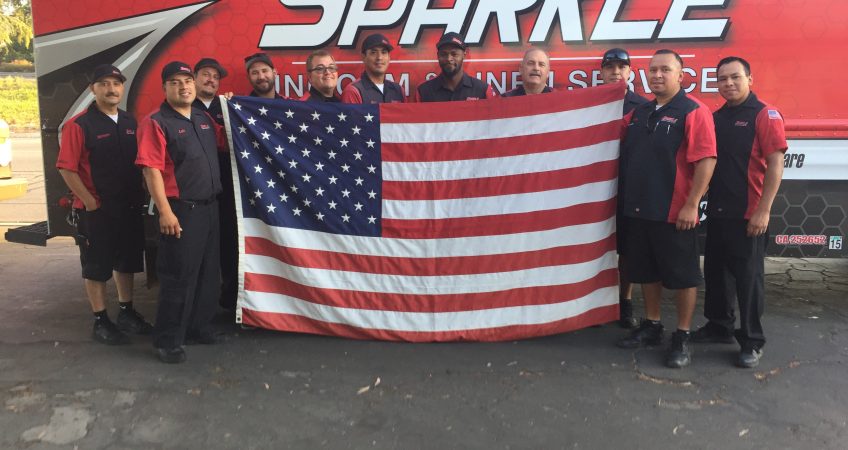 "We belong to the greatest nation that has ever existed on the earth; a feeling I like to see, for I wish every American to always feel the most intense pride in his country and his people. Much has been given to us, and so much will surely be expected from us; and we must take heed to use right the gifts entrusted to our care. The duties of American citizenship are very solemn as well as very precious, and each one of us owes it to himself, to his children and to all his fellow Americans to show that he is capable of performing them in the right spirit. So it is peculiarly incumbent to so act throughout our lives as to leave our children a heritage for which we will receive their blessings and not their curses. The Declaration of Independence derived its peculiar importance not on account of what America was, but because of what she was to become; she shared with other nations the present, and she yielded to them the past; but it was felt in return that to her, and to her especially, belonged the future."   – Theodore Roosevelt, July 4th, 1886 
The above paraphrased quote was an address by Theodore Roosevelt on July 4th, 1886 to the citizens of Dickinson in the Dakota Territories. President Roosevelt's words were imploring Americans, not just in Dickinson, but across the great nation that is the United States of America; to be good Americans as the responsibility of citizenship is valuable and entrusted to all that live within its borders. Being a citizen simply wasn't enough. Each day needed to be lived with the forethought of making the country a better place. A little at a time for generations to come. And that as the country grew, so would the good will of men to strive for a better life and continue to move the evolution of the American people forward.
The 4th of July provides us all a very special time each year to think about the meaning of freedom and all that is afforded to Americans because of it. In almost every instance the 4th is celebrated with patriotic banners, images of red-white & blue, fireworks, old glory, and the summertime gathering of friends and family. And in these celebrations the focus is often a "thank you" to those that have protected the freedoms of our young nation. Fireworks explode in the night sky as a symbolic tribute to the battles fought and the blood shed by soldiers from every walk of life. The Declaration of Independence sparked a new beginning for many. The chance at a better life for those people that worked hard and believed in democracy and freedom.
But that was over 200 years ago. What are we doing today to secure freedom? Sure there are service men and women all over the globe protecting the USA. Their commitment to this country can never be matched. Many of us will never be able to understand the level of sacrifice that a solider is prepared to give on any day for their country. The level of pride for our service personnel overflows and brings out the good in many Americans as we see every year about this time.  But what can us civilians do? Those on American soil that live and move freely now because some brave souls decided they could do it better and actually did something about it. They started a new country!
The days of sailing across the oceans and claiming a new land are best left to the history books. The spirit of these great men from our nations birth many years ago can be fount in our own patriotism today. Patriotism is the vigorous support for ones country. Being an American patriot is much more than reciting the pledge of allegiance or saluting the flag. It's what you do each day to make the best country in the world a little bit better every day. Patriotism means supporting the values of the constitution. Patriotism takes hard work. Not just for oneself, but for the good of all. Enduring, thoughtful, informed, dedicated work. Being responsible for your family, supporting them, your community and your willingness to work, to volunteer, and to pay your share of taxes. It means respecting your neighbor's opinion, but not letting yourself be run over by it. It means thinking for yourself, but also seriously working to educate yourself. Being a patriotic American citizen is in all of us. It's our responsibility, our duty, our promise to our county.
Above, Theodore Roosevelt knew that independence wasn't a one-and-done attitude. Patriotism had to be ingrained into our daily lives and later passed along to our children so they would understand why freedom is so important and how valuable and fragile it could be if forgotten or left unattended.
"This nation will remain the land of the free only so long as it is the home of the brave" – Elmer Davis
As you sit in your lawn chair in the front yard of your neighbors house, having sampled the potato salad and the BBQ'd hot dogs. You've got a cold drink in one hand and a smart phone in the other. Ready to enjoy the fireworks as the kids run up and down the street eager start the showers of sparks or maybe waive the sparklers around. Say a thank you to those patriotic men and women that paved the way for our freedoms. Celebrate "them" but think about "you".  Think about how you can be the best American you can be. Live the life of a patriot vigorously supporting your country. Make each day about America and be part of why its the greatest country in the world.
Happy Independence Day America!