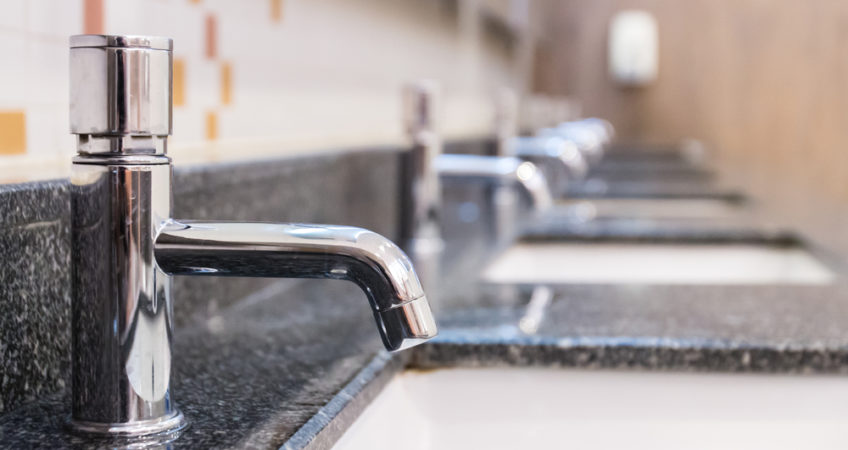 If you've ever run out of toilet paper mid-shift, this is written for you. Tired of your business's foul-smelling bathroom? This is written for you. If melted soap is gunked up on the soap dish in the office bathroom, this blog post is for you. 
If any of these scenarios apply to your work experience, it's time for a change. Time to put the business's bathroom problems to rest with facility service from Sparkle Linen. 
Why You Need Help with Your Facility Maintenance
If you're like most business owners, the state of your business's restroom is rarely a top priority. This is especially true in smaller businesses where the staff take turns cleaning the toilet. Though larger companies, even those with janitors employed , are guilty of this too! And it's not doing you any favors nor earning you any fans. In fact, a dirty bathroom can negatively affect employee satisfaction and customer retention.  You absolutely don't want that!
Bathrooms also harbor harmful viruses and bacteria. Unless the right, quality materials and devices are available for use, there's a good chance they'll leave the bathroom. When that happens, the health, safety, and productivity of your workforce is threatened. 
Sparkle Rental can help with that. Our facility maintenance service specifically addresses two important areas of concern: product availability and product quality.
Product Availability
Our facility services make sure you always have enough. We make sure to understand the volume and frequency of your needs at any given period. Our automatic and scheduled product replenishment eliminates any supply shortage. Say goodbye to those last-minute supermarket runs for toilet paper rolls and empty bottles of hand soap on your sinks.  
Product Quality
Sparkle Rental is all about transforming your restrooms into one befitting your business. We provide high-quality products paired up with sleek, functional dispensers. This winning combination makes your restrooms look more put-together, more professional, and better maintained. We put as much attention in picking these supplies as we do our other services. As a result, you get top of the line products: from toilet paper rolls to hand sanitizers to deodorizers.
Overall Convenience
Sparkle Rental does more than just supplying you with products. We maintain the dispensers as well, and that's another task taken off your to-do list.
Would You Entrust Your Restroom Needs with Anyone Else?
Sparkle Rental's facility services ticks all the boxes on quality, efficiency, and convenience. Why trust anyone else? Contact Sparkle Rental to learn more about how we can help with restroom maintenance. To find out about our other services. Call (661) 634-1130 or send us your inquiries here!