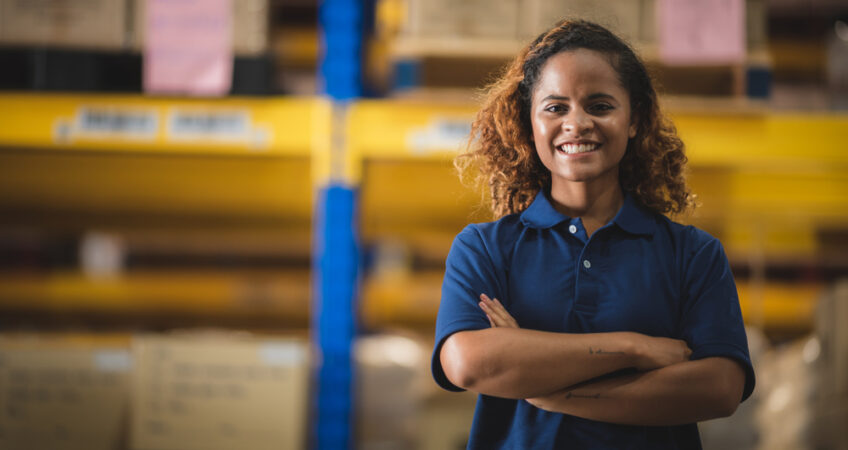 How is it exactly that SPARKLE improves businesses, you ask? Between our high-quality services and experience providing essential materials businesses need, quite a lot! Here's a short run-down:
This is How SPARKLE Improves Businesses
One of the keys to business growth is constant improvement. And the SPARKLE brand of excellence in California linen and uniform service can help. Here's how:
Boost Your Branding Efforts
We specialize in business image. Our expertise in uniform service spans a range of industries. And through it all, there is one common denominator: the results are always exceptional. 
First off, our uniform selections – whether it's healthcare or industrial – go through some of the most rigorous testing and quality control. This is how we make sure that all of your uniforms are exactly of the quality that you need. We make them even better through our top-notch uniform care service. We have the expertise and the equipment to make sure that your uniforms are not only clean but also retain their best qualities. To us, there is no stain or damage too small – we give them equal attention and attend to them promptly. 
No matter how grand or straightforward your image-building plans are, we're here to make sure that you meet your goals. One uniform at a time.
Keep Your Costs Down
Linen and uniform supplies can derail your budget with poor management. SPARKLE helps you avoid that. We have designed our linen and uniform service to prevent dubious and unnecessary costs. 
In particular, our service comes with fool-proof protection against linen and uniform loss. Our UHF RFID-powered Scantrax Garment Tracking technology keeps a close eye on all of your items. At no point in the process do we lose our sights on your items. Not only does this help prevent losses. It also helps ensure that your bills are accurate and transparent. Free from unnecessary costs, you can save big on your linen and uniform supply – savings that you can invest in other areas of your business.
Secure Your Supplies
Any form of supply shortage can disrupt your operations. Improving your business means removing anything that can create these disruptions. SPARKLE's secure, reliable, and expert linen and uniform service handling process ensures that there are no delays in your deliveries. 
We also stay on top of your inventory to make sure that your deliveries adequately meet your business' most specific needs. With SPARKLE, you can focus on your operations, not on dirty linens and missing uniforms.
Reduce the Stress of Inventory Management
No one provides convenience better than SPARKLE! We have designed our services to be as efficient and as effortless as possible. This means that your linen and uniform management is the least of your worries. You can put all of your focus on your business, not on your laundry pile.
Save You Time and Effort
It goes without saying that time is any business' most valuable commodity. And you can't waste time worrying about your linen and uniform inventory. That's where SPARKLE can help! Our service not only ensures that your items come back promptly. It also means that you don't have to waste a single minute solving issues with your supplies.
No matter how big or small your business operations may be, you'll find an ally for growth in SPARKLE Uniform and Linen Service.
Contact Us Today!
Find out more about how SPARKLE improves businesses in California. Call us at 661-634-1130 or fill out this form.