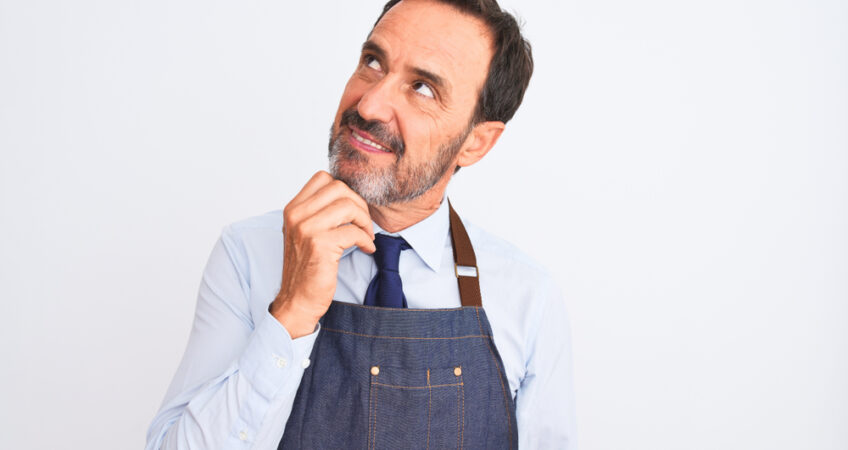 Your business deserves an honest uniform service reevaluation in 2021. With all that's happened in the past year, the least you deserve is to have the best uniform service going into 2021. After all, a changing year has always been a great opportunity to change something in your life. 
So look at your current uniform service situation. With the year's end upon us, is it time for a thorough uniform service reevaluation in 2021? Are you getting the best that your business deserves?
Did Garment Quality Meet Your Expectations?
You do not want to welcome the new year with employees in uncomfortable or poorly fitted uniforms. An cheap-feeling and fitting uniform affects employees in customer-facing positions and behind-the-scenes. Industrial and other functional uniforms need just as much if not a more consistent quality guarantee. After all, any detriment to the garment quality results not only in poor customer perception. It can outright result in a disruption of operations at the least. At worst, it can pose a risk of bodily harm and injury to your employees.
In your 2021 uniform service reevaluation, look more closely not only at the quality of the uniforms you receive. More than that, look into how consistently your uniform service provider brings you top-notch quality uniforms.
How do your uniforms fare when weighed against their age and frequency of use? Have there been times when you received any uniform that is less than the quality you've been promised? How frequent are back jobs? How easy can you negotiate back jobs and repairs? All this contributes to the quality of garments and uniform service that you receive and thus deserve a long, hard look.
Maintenance Considerations for Uniform Service Reevaluation 2021 
Recent events have highlighted and underscored the importance of clean and safe garments, especially at work. They also proved the crucial role that garment maintenance plays in the welfare of your employees.
Make it a point to include an assessment of the quality of maintenance service in your 2021 reevaluation plans. It is important to look into how well and consistently your uniform service provider maintains your uniforms. 2021 has been projected to be the age of rebuilding, and there is very little room for risk or mistakes in this most crucial period – especially in how clean your uniforms are.
Can You Count on Your Current Uniform Service Provider?
Delivery delays, uniform shortages, and inaccuracies in deliveries are far more than little nuisances when it comes to work uniforms. They have a tremendous effect on your facility's operations which, in turn, impacts your customers' experience with your brand.
If your 2020 uniform service partner is a regular at messing up your orders, back jobs, and delays, it's time to cut the deal and start anew with a more reliable one.
Did Costs Exceed Expectations? 
Almost every business took a big hit in 2020, and you must spend even more wisely than before. You have to ask yourself: are everything they are providing well worth the cost at which they come? This means looking at the very things we have stated above and weighing them against their price tag. This also means looking at the non-monetary cost that the service is costing your company. Do they waste your time? Does the quality of the uniforms that they deliver affect your operations?
Every little thing matters. Every little amount adds up. In 2021, it's time to see the smallest factors for the long-term, big picture impact they have on your business.
Reevaluate Uniform Service Now and Make Your Business 2021 Ready with Sparkle!
When you're ready to get better and more reliable uniform service, Sparkle is only one call away. Call us at (661) 634-1130 to get started or speak with a representative who can walk you through your uniform service options.