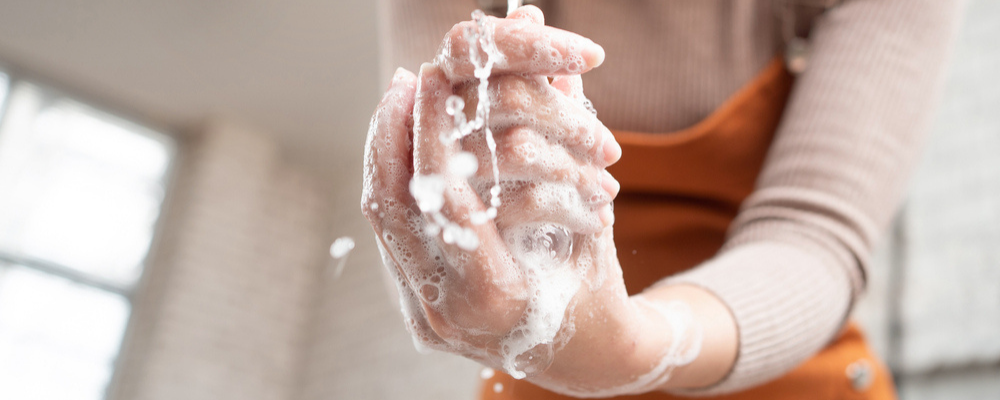 Put a premium on your facility's hygiene and the health of your biggest stakeholders. Get your complete supply of hand care products only from Sparkle Uniform and Linen Service!
Professional Hand Care Products That Feel Great! 
Sparkle offers a hassle-free, cost-efficient solution to your hand care product supply needs:
High-Quality Hand Care Product Selection
Sparkle offers a wide range of hand care products to choose from, including hand soaps and hand sanitizers with dispenser options. Contact us today to inquire about availability!
Safe, Non-Toxic, and Effective
We put a premium on the quality of the products that we offer. You can trust that our hand care products are effective at eliminating microbes and other hand hygiene issues. We also make sure that they meet all the regulatory standards on safety and are non-toxic. Moreover, our hand hygiene products are also made of gentle ingredients, with a non-drying and non-irritating formula so they're safe on the skin!
Reliable Quality Supply Service from Sparkle
Sparkle makes sure that your facility never runs out of hand hygiene essentials. Our delivery service is reliable, on-time, and accurate. You'll never have to worry about unsightly empty dispensers. We will stay on top of your inventory and supplies so you don't have to!
A Clean Business is a Good Business
Nothing is more off-putting to customers than empty dispensers and empty toilet paper rolls. That's why we designed our facility supply service to make sure you never run into this problem. With our dedicated route representatives, you can easily forget about replenishing your own supplies at the last minute. We'll stay on top of your cleaning essentials so you can focus on the upkeep of your restrooms.
A clean business is always a good, profitable business. Sparkle Linen and Uniform's reliable restroom supply service can help make that happen. Keeping up with your restroom supply needs has never been this easy.
Start Your Service with Sparkle Today!
Why wait for tomorrow when you can start your service today? Give us a call at (661) 634-1130 to get started or to learn more about the services that we offer.