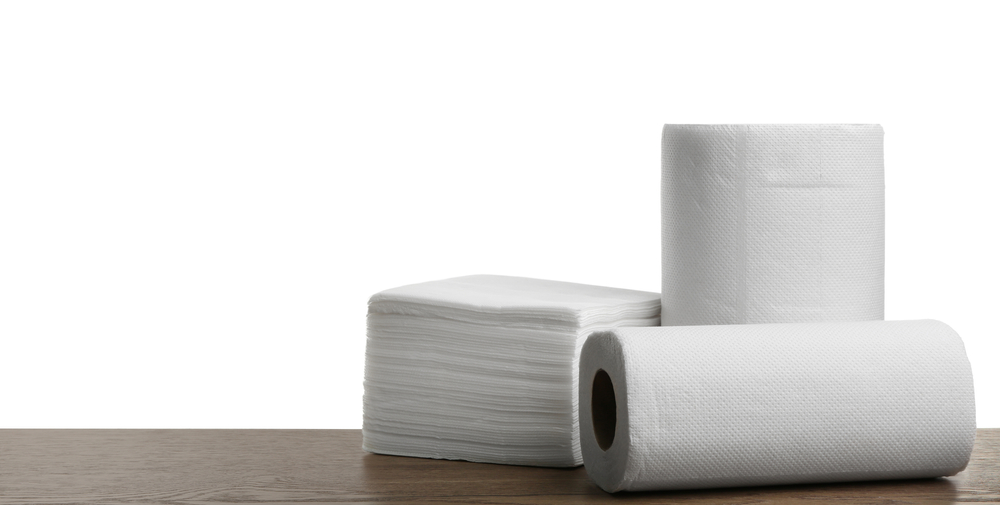 Empty toilet paper rolls can send your customers running away from your business. Don't get caught in this embarrassing dilemma! Contact Sparkle today to get help with Sparkle's towel and tissue supply service.
Towels and Tissue Products by Sparkle
With Sparkle, keeping up with your restroom upkeep is easy, convenient, and inexpensive. We offer:
High-Quality Products.

Thin, flimsy, and scratchy restroom paper products turn off customers more than you think. That's why Sparkle offers only high-quality paper products. These better products don't just ensure customer satisfaction. Because they are better in quality, customers tend to use less of them. This effectively lowers waste and your overhead costs.
The Most Cost-Effective Restroom Supply Solutions.

Last-minute toilet paper shopping trips are a pain. They are not only inconvenient, but they can also be costly! Sparkle helps you secure your supplies without the added effort and cost of shopping trips. This makes our paper supply service the most cost-efficient way to address your restroom needs.
Secure Supply Replenishment from Sparkle.

Sparkle's easy, dependable delivery service is backed by a team of route representatives who stay on top of your inventory. Sparkle will replace needed supplies long before you get close to running short. Signing up for service frees you from the burden of managing your supplies. That way, you can focus on your business, not on empty toilet paper rolls!  
The Easiest Way to Your Best Business Restroom Ever
Your restrooms' upkeep plays an important role in your operations. But between keeping your customers happy and the cash coming in, it's easy to forget about the little things. That's what Sparkle's restroom and facility supply service will solve.
Our service makes sure that your 24/7 restroom supply needs get addressed without taking you away from the more essential parts of your business. You get all of that at a price that is even lower than if you'd taken care of your restroom supply solutions yourself.
Contact Sparkle Today!
What are you waiting for? Contact Sparkle today and sign up for your towel and tissue products supply service! Call Sparkle at (661) 634-1130 or fill out this form to get a price quote.