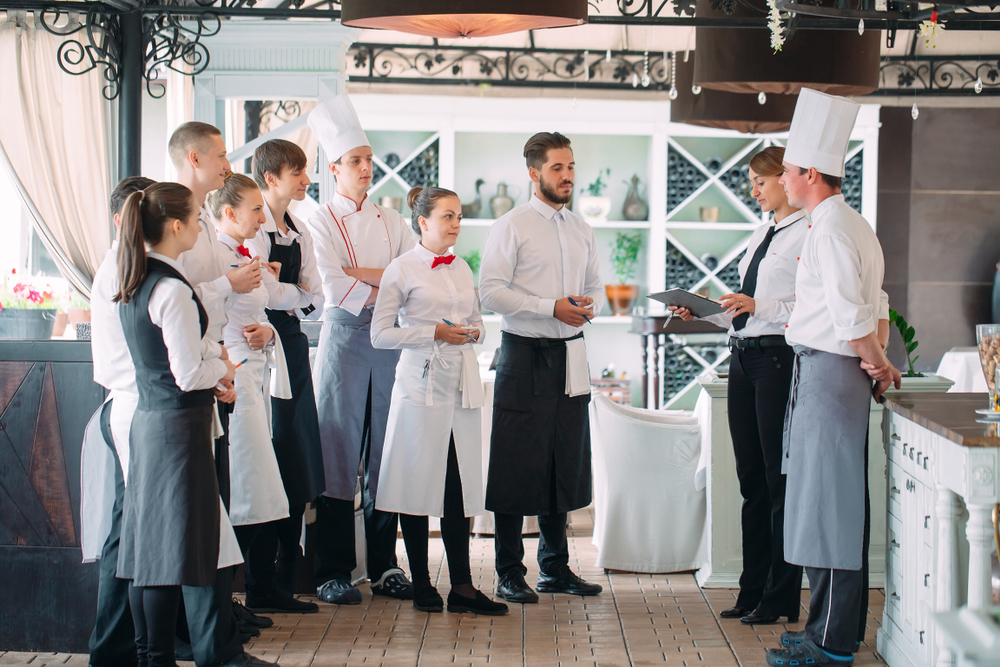 Hospitality uniforms in your California business should check all your boxes and those of your customers. For quality, convenience, and the complete service support that your business deserves, trust only the most reliable restaurant uniform company in Bakersfield, CA: Sparkle Uniform and Linen Service!
High-Quality Hospitality Uniforms in California
With a wide selection of high-quality products, Sparkle is your number one source of Bakersfield, CA restaurant uniforms, and more:
Complete Selection for Different Areas of Your Operations
Sparkle provides your facility with the widest and most complete selection of uniforms for restaurants. Our selection includes everything from front-of-the-house server uniforms and aprons to kitchen wear essentials. We have:
Chef Apparel
Kitchen Staff Uniforms
Service Uniforms
Maintenance Personnel Uniforms
Aprons
Reliable Quality Apparel for Heavy-Duty Use
Carefully selected, excellently picked – our hospitality uniforms exemplify reliable quality. With top-notch fabrics to ensure quality appearance and superior durability, our garmets can withstand anything. From extensive usage, thorough cleanings, and maintenance, they're ready.
Designed for Superior Wearer Comfort
Your employees won't have to get out of the kitchen to escape the heat with hospitality uniforms from Sparkle! Our selections encourage movement, breathability, and overall comfort – even during the most grueling of days in the kitchen.
Professional Maintenance by Sparkle
Sparkle brings more life and value to your garments with our high-tech laundry and garment care facility. Our expertise goes beyond achieving the safest clean for your kitchen uniforms and aims at preserving your uniforms' best quality, even through heavy usage.
100% Local, 100% Satisfying Hospitality Uniform Service
Sparkle is a 100% locally-owned and -operated Bakersfield restaurant uniform service company. At Sparkle, your items are cared for excellently by experts who are part of your community.
Because we are 100% local, we don't answer to anybody but you.
Our decisions are made within the same location your items are processed. We can easily extend, adjust, and adapt to your needs without going through the hoops and loops of a corporate franchise.
Like you, we are a small, local business – and we look out for one of our own.
Contact Sparkle Uniform and Linen Today!
Contact Sparkle today for restaurant uniform service today! Call us at (661) 634-1130 or send us your inquiries here!