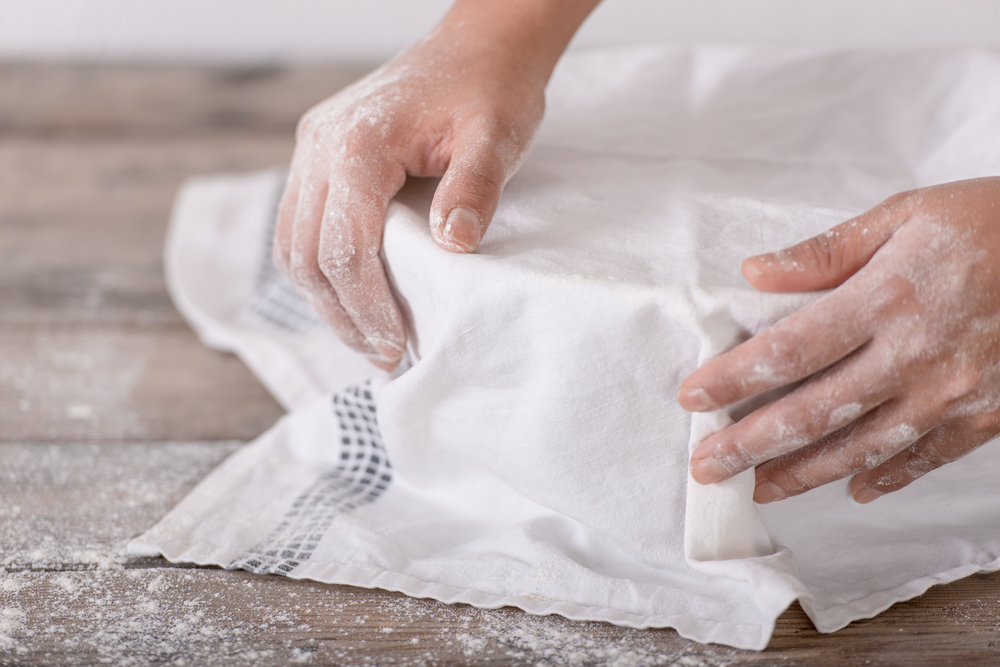 Restaurant kitchen linens in California need to be high quality, always clean, and impressive quality. If yours are sourced by a reliable, experienced provider like Sparkle, you're in the clear. 
Only the Best Restaurant Kitchen Linens for Your Business
Sparkle offers you the best and most convenient solution for your kitchen linen service needs. We offer:
Heavy-duty Restaurant Kitchen Linens
Your daily restaurant kitchen grind meets its toughest match in our heavy-duty kitchen linens. Our kitchen linens withstand your toughest cleaning challenges and the even heavier washing that they require.
Better Solutions; Better Results
No grease or food stain is ever too difficult to clean with the right tools. And Sparkle's kitchen linen selection is more than that. Our high-quality linens give your kitchen cleaning needs the boost and edge they require. We make your cleaning faster and easier, so you can focus on keeping the food top-notch, not getting rid of stubborn stains off your counters and cutlery.
Professional Restaurant Kitchen Linen Maintenance
Sparkle is the laundry service expert that can do it all. With top-notch laundry equipment and tried-and-tested methods, you can fully rely on Sparkle to give you the cleanest of your kitchen cleaning linens.
Sparkle Is A Competitive Advantage
When it comes to your California kitchen rental needs, there is only one name that rises above all the rest: Sparkle.
Sparkle gives you everything that you need and more, all in exceedingly better, more dependable quality! Product quality. Cleanliness that leaves no doubt. Efficiency, accuracy, and integrity. Complete customer support. Protection against linen loss. All this advantage does not just translate to your satisfaction and peace of mind.
Sparkle's excellent service translates to more freedom for you to pursue your bigger business goals without your linen service needs getting in the way.
Contact Us Today!
It takes a village to run a food business – and you certainly want Sparkle in your village. For the best products and the best results in your kitchen linen service, ask Sparkle. Call us today at (661) 634-1130 to get started or learn more about our service.