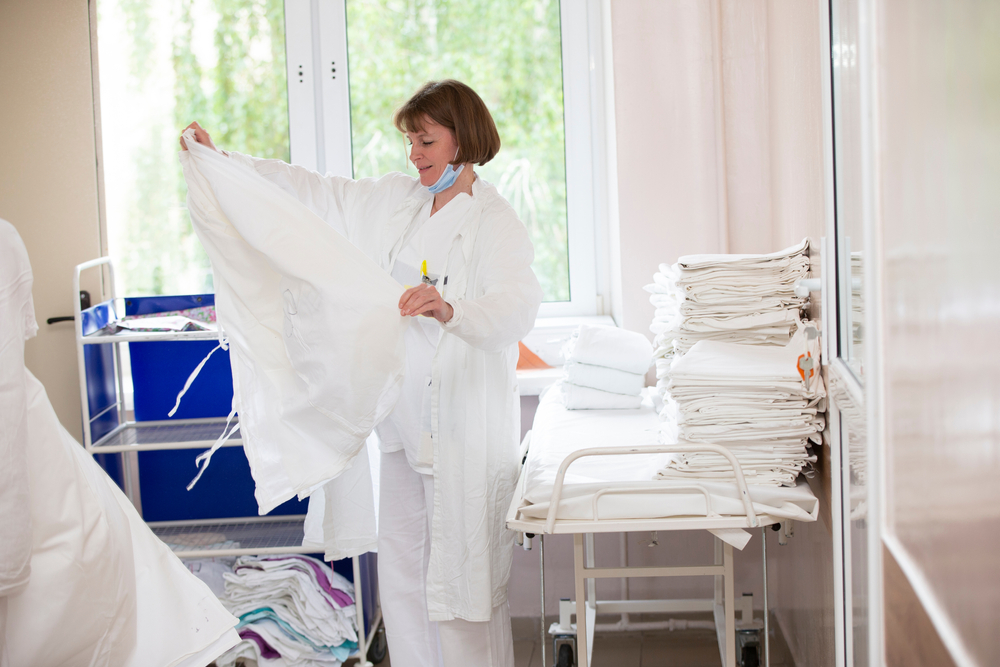 Healthcare businesses that need medical linens won't lack options. Just because there are so many doesn't mean that you should go with the first one you find. There is only one company that can meet your healthcare needs!
Sparkle Is Your Best Bet!
Sparkle is an industry-leading supplier of quality medical linens. We excel in several key ways that make us stand out from our competitors.
Functional
Medical linens that aren't functional are a liability to businesses that use them. They actively make healthcare workers' jobs more difficult by hindering their ability to work with patients. This, in turn, is detrimental to patient health and safety. That's why SPARKLE extensively tests each of its linens to ensure that they're ready to meet industry demands. If something goes wrong during this process, we go back to the drawing board until our products meet our high standards. 
Comfortable
Going to the hospital is already not very enjoyable for patients but it is even more so when their medical linens are uncomfortable. This doesn't just take a toll on their mood because it makes it harder for them to get a good night's sleep in an environment that already isn't ideal for them. This irregularity in sleep schedule can often add to the health concerns that brought them to the hospital in the first place. SPARKLE looks out for patients by providing them with comfortable linens able to make them at ease no matter where they are. 
Clean
Hygiene is important in every medical facility. Sterile environments, equipment, and linens often make a huge impact on patient health and prevent the spread of infectious diseases. That's why SPARKLE's commercial laundry service stops at nothing to ensure that we thoroughly clean each of our products. With advanced tracking technology, no stain, chemical, or even linen breach will go unnoticed. 
Sparkle's Medical Linens Lead the Industry in Quality
Sparkleprovides medical linens that will meet the challenge of any healthcare operation! Learn more by calling 661-634-1130 or by filling out this form.