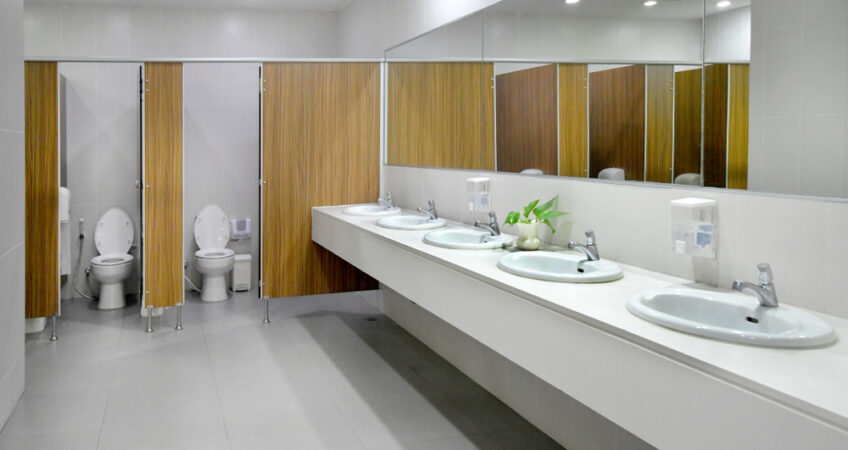 What can your business actually gain from facility service? Soap dispensers that never run out? Hand sanitizer machines that don't break down? It sounds like science fiction, but it's the reality that comes with professional facility service.
It's not for everybody, though. Some business owners have free time and extra money to burn every month. Sure prices are inconsistent and quality not always what you'd like, but that's just how it is when you run a business!
It doesn't have to be that way. Facility service by Sparkle Rental offers another way that saves you time and money.
A More Convenient Way to Keep Up with Your Restroom Supply Needs
Having a facility service partner in your corner helps ease the burden of restocking your supplies. The service comes with automatic supply replenishment and vital inventory management support. As a result, you can run your business without having to worry about pesky, last-minute shopping runs.
But convenience is only the beginning of all that your business stands to gain from a facility service provider. They can also help improve the conditions of your workplace, as well as enhance the customer experience.
Improved Customer Experience
Satisfied customers become loyal customers, but achieving that satisfaction has some requirements. The condition of your restrooms is one of them. Research shows that customers are happier and likelier to return to businesses when the restrooms are well-taken care of. For customers, a good restroom is one that appears clean and takes care of their personal hygiene needs. This is where your California facility service provider can help.
A facility service is your answer to consistently having to restock your restroom supplies. The deliveries are complete, on time, and tailored to your inventory needs. You will never again have to worry about a shortage of supplies because it is all cared for. Your customers will never have to deal with the upsetting sight of empty toilet paper rolls and soap dispensers.
A Cleaner, More Hygienic Workspace
Clean hands save lives. The pandemic has only made this ring truer than ever. Global health organizations have touted handwashing as one of the most effective defenses against communicable diseases. That is why it is imperative for business spaces to have easily accessible handwashing stations.
A reliable facility service partner equips your restrooms with all your handwashing essentials. Without the threat of supply shortages, you can strongly encourage proper and frequent handwashing in the workspace.
The Right California Facility Service for Your Business
Here's a caveat: not all service providers are made equal. You need a service partner that can ensure quality service every time.
You need Sparkle!
Sparkle Uniform and Linen Service has been helping countless businesses in California deal with their restroom supply needs for years. Our solutions include:
Sparkle brings you better supplies. We also ensure easy, dependable, and convenient supply restocking solutions. Therefore, you'll never have to worry about your stock again.
Start Your Service Today!
Contact us at (661) 634-1130 to get started, request a price quote, or learn more about how our service works.