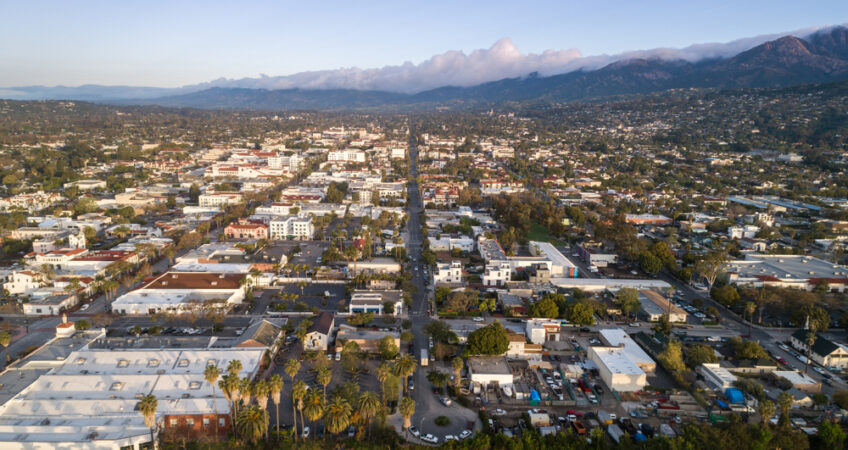 When California businesses partner with a local California mat rental service for their mat needs, everybody wins.  The business gets high-quality mats and the fully accountable service needed to ensure reliability. The mat rental service gets business that would otherwise go to a faceless, multinational corporation. Additionally, the mat service gets to play a part in the safeguarding of their community's business and citizens. 
Does that sound too lofty? It's not. Here's why:
Local California Mat Rental Benefits for Small Businesses
The growing need for floor mats has made mat rental service essential in almost every business. It's a tight market, with many national service providers competing with local California mat rental service providers. Why should local businesses pick a local service provider? When both options can provide equally impressive product selections and rental programs, what benefit can a local business gain from renting from a California mat rental service over a national franchise?
Here are some benefits to going local:
Lower Mat Rental Costs
Working with a local service provider can help keep your mat rental costs down for many reasons. For one, their facilities are closer to their service areas making the cost of travel significantly low. Aside from that, local companies are usually independently owned, and mostly by generations of the same family. Unlike franchises, they operate without the added cost of franchise fees and royalties. Second, the prices are independently decided and reflective of competitive, local market prices – not across-the-brand pricing that is decided elsewhere and according to standards detached from your local economic situation.
Contributing to The Local Economy
Working with a local mat rental service means directly pouring money back to your state. With a national company, the majority of the payments you make end up in the pockets of someone sitting in a corporate office on the other side of the country. With a local California mat service provider, your payment ends up with someone who will most likely do business where you live. That money goes directly into other local businesses, into the pockets of the exact people who will end up buying from you.
Personalized Treatment
The best part about working with a California mat rental service is accessibility. The upper management is most likely in the same lot as the mat service facility. The CEO is probably on a first-name basis with the people that pick up and deliver your items. And the people that pick up your calls and answer your concerns are actually within close distance of where your problem arises. No multiple layers of call extensions. No robot messages. Pure service from people who are within the same community as you.
Local California Mat Rental Cares About Your Business
The smooth functioning of your business depends on the safety and comfort of the people inside it. Both customers and employees. Professional mat rental that truly cares about those people will do everything it can to protect them. That means consistently high-quality materials, considerate customer service, and professional product maintenance.
A large multinational corporation, on the other hand, has very little reason to treat your local business with any distinction. They've got tens of thousands of accounts to attend to daily, and your business (assuming it's not a top-trade on the NYSE), is a drop in that ocean.
It's likely that, from their perspective, they're doing you a favor by gracing you with their service.
From our perspective, that's nonsense. At Sparkle, every client is an indispensably valuable part of our infrastructure, and we treat them like it!
Go Local with Sparkle!
If you're a small, local business, make it a point of getting to know your local suppliers. And if you're looking for a California mat rental service that meets your needs and exceeds your expectations, go with Sparkle!
Call Sparkle today at (661) 634-1130 to speak with a local agent about our services.