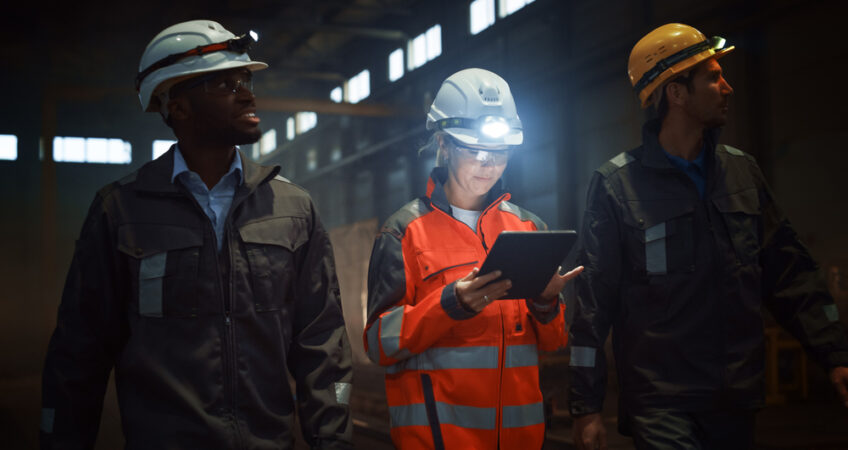 It goes without saying that California work uniform service companies are not made equal. If you're looking for the best uniform results, you'll want to work only with California's best work uniform service provider. But how do you separate the so-so ones from the best ones in the industry? Here's a quick checklist.
How to Find California's Best Work Uniform Service
The following are the telltale signs of what makes for California's best work uniform service provider:
Work Uniform Selection
The best work uniform service has a wide range of uniforms in their selections. Ideally, their uniforms should come from reputable brands, featuring superior quality and craftsmanship.
Uniform Care, Technology, and Process
Unlike basic garments, work uniforms require specialized care. They are made to withstand rigid, tough jobs and can even be exposed to unusual substances. Despite this, these conditions make maintaining your work uniforms challenging. The best service provider comes equipped with uniform care expertise and advanced technology to take care of this.
Quality Control Process
The quality control process separates the good and the bad uniforms. This is the most crucial part of the process that actually ensures your work uniforms are of a quality that serves your needs. The best uniform service comes with a meticulous sorting process that ensures no damaged goods end up in your deliveries.
Customer Service
The best uniform service providers are the ones that give their clients personalized service. At its core, personalized service means empowering customers to voice their most unique needs. It's up to the uniform service to create solutions tailored to meet these individual needs. Personalized service also means that customers need not wait through an endless cycle of phone forwards. On the contrary, personalized service is giving you – the customer – full and undivided attention for any and all of your concerns.
Reputation and Track Record
The only way to pick out California's best uniform service provider is to carefully check their background. Look for one with a proven track record for excellent service. Get a feel from your network for recommendations and customer testimonials.  
SPARKLE: The Undisputed Leader in California Work Uniform Service
SPARKLE Uniform and Linen Service is the partner you're looking for! And the SPARKLE Advantage ticks all the right boxes, separating us from the competition. Here's what the SPARKLE Advantage is all about:
100% Local Ownership and Operation.

With SPARKLE, you'll be working with people in the community, not some conglomerate run by corporate heads in some distant penthouse office.

Our Team of Uniform Experts.

Everyone on our team is equipped with vast technical expertise that ensures your uniforms receive optimum care.

Tailored Solutions, Personalized Service.

Our team takes the extra effort to understand your business's needs so we can deliver customized solutions to meet them.

Top-Notch Technology.

Our processes are backed by state-of-the-art technology every step of the way. Our technologies include the

RFID-powered Scantrax garment technology

and our mobile garment repair app.
Contact SPARKLE Uniform Today!
Stop gambling on service providers and just get California's best work uniform service! Call SPARKLE Uniform and Linen Service at 661-634-1130 to sign up or speak with a member of our team who can walk you through your options. You may also fill out this form for a free quote!