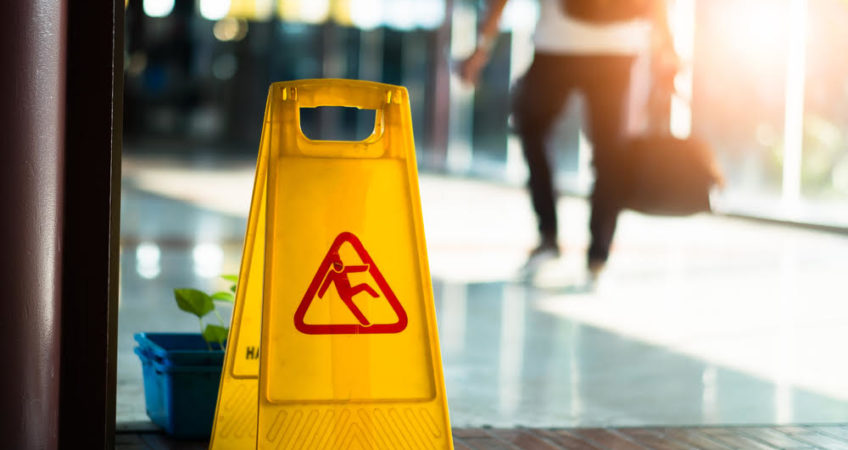 In 2017, over 300 deaths in construction sites were due to lower level falls – and most of these deaths were totally preventable. Fall accidents can cause anything from simple bruises to life-threatening, traumatic brain injuries (TBI).
As any safety-concerned foreman will tell you, nothing is better than prevention in protecting your clients and employees from costly and dangerous fall accidents. We've listed some ways you can prevent these accidents from occurring in your business space.
Plan and prepare accordingly.
30% of falls happen from a height above ground level, occurring often in jobs where employees are standing on ledges, ladders or scaffolding. These accidents are preventable with the right plan and preparation. Foremost of these preparations is ensuring the integrity of the structure. Contingency plans that detail how the job is to be carried out in the safest and most efficient way possible should also be in place, as well as the use of appropriate safety equipment to secure the individuals carrying out said tasks.
Use the right equipment.
Different types of work spaces with significant and identifiable fall risks (I.e. scaffolding) require specific safety equipment. Consult with a safety expert to make sure that your work space or site of construction complies with these requirements.
Invest in education and awareness.
Fall accidents can happen anywhere. Make sure that everyone on your team, no matter the designation, have ample education on fall accidents, how to prevent them, how to identify risks, and measures to take should they happen.
Keep floors free of debris and obstacles.
More than 60% of all fall accidents occur on the same level, which often come with slipping or falling. The best way to prevent this is to make sure that your floors are clean, dry, and free of obstacles that can cause tripping and/or slipping:
Keep floors free from moisture and oil or grease.

Get rid of old carpets and mats that have curled on the edges.

Keep floors free of loose cords and wires. If this is unavoidable, secure cords to the floor instead.

Make sure floors are even and have even traction on all surfaces.

Smooth carpeting and floor mats.

Keep floors free of clutter.

Create an open path.

&nbsp
Keep safeguards in place.
Different spaces have different fall accident potentials and part of a proactive prevention measure is to identify these hazards well ahead. This means making sure your stairs and ledges have appropriate traction edges, that the railings are sound and secure. This also includes making sure there is ample lighting in walkways as well as investing in commercial floor mats that are appropriate for your needs. 
Sparkle is here to help!
Fall accidents are not only costly and detrimental to productivity. They are serious threats to life and limb. Amp up the protection and create proactive fall prevention measures. Call Sparkle at 1-800-646-1130 to find solutions for all your slip and fall prevention needs.