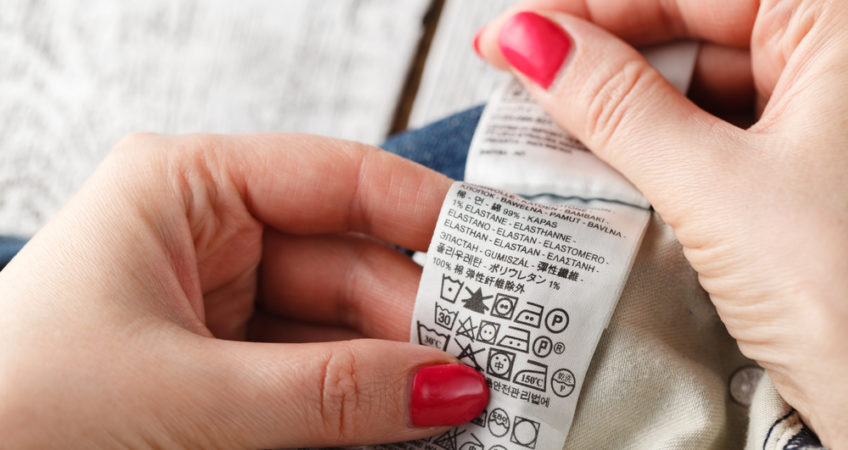 Do your uniforms make the cut?
Company uniforms are expensive – there is no doubt about that. This, among other things, makes your choice of uniforms crucial in making or breaking your company budget as well as the success or failure of your uniform program. One of the most important things to take note of when making your uniform purchases is the quality of the uniform. The integrity of its material lays the foundation for the success of your uniform program: the overall outcome of your design, wearer comfort, the number of washings it can stand, etc. When picking your uniforms, it is important to know how to check the quality of a garment.
Here's a beginner's guide on how to check the quality of a garment before making your final uniform investment:
1. Check the fabric.
Higher-quality fabrics are normally thicker and should not appear translucent when held up against bright light. The material should also not feel flimsy.
2. Check buttons and zippers.
Buttons and zippers are some of the first things to go in poorly-made garments. Your uniforms' zippers should be kept in place with a tight stitch as should the buttons and the buttonholes. Make sure the zippers close and open smoothly as well.
3. Check the label.
The garment's label should indicate the most basic information about the material and proper laundering techniques. An informative label is an indication of attention to detail that low-quality and poorly-made garments usually do not have.  
4. Check seams and hems.
Checking the stitching of a garment is an excellent method of determining the quality of your garments. Look out for sparse stitching and gaps between seams when you gently try to pull them apart. Also, look out for the treatment on the hems, because they should also be tightly-stitched. Watch out for loose threads as well as uniformity in the color of the thread and the fabric.
5. Do the pull and scrunch tests.
High-quality fabric, when stretched lightly and quickly, should not show any discoloration or lose its shape. When scrunched up for a few seconds, the fabric should fall back into place without any obvious wrinkling when released.
6. Check for discoloration.
High-quality garments should not bleed or fade over a few laundry cycles or after exposure to water or perspiration.
Getting Top-Quality Company Uniforms
Aside from knowing how to check the quality of a garment, it is important to know the quality of the uniform rental service you are working with. Here's a checklist:
Expert experience.

No one becomes an expert in a matter of a year or two. To get quality results in your uniform services, check a company's years in the industry and its reputation among its clientele.

Customer service.

A good service provider is one that attends to customers' needs, questions, and concerns.

Specialization.

Pick a service provider that specializes in commercial apparel and uses a reliable brand of garments.

Facilities.

Quality results can only be achieved using modern facilities. Check a company's facilities and operations and determine whether they meet industry standards.
The Sparkle Difference
For uniforms with undoubted quality, durability, and topnotch design, get uniform rental services from Sparkle! We use innovative solutions to provide you with excellent products without the hassle and excessive costs. Sparkle uses only garments from RedKap and tracks each item using our state-of-the-art ScanTrax tracking technology. Our personnel work hand-in-hand with you to make sure that your most specific needs are met.
Experience the Sparkle difference today – call us at 661-634-1130 to learn more about how we can help.