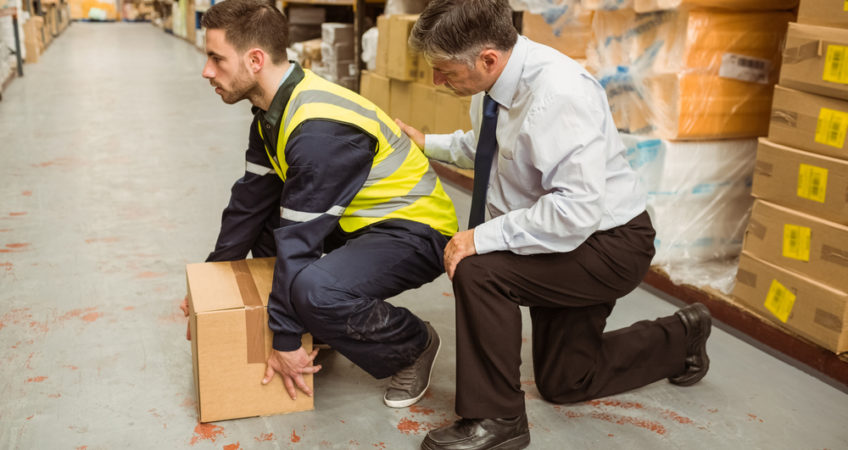 Limiting the presence of hazards in the workplace is necessary for the health and safety of employees and customers. Identifying and eliminating hazards not only safeguards the people in it, but the business itself. With the legal and financial costs of hazards in the workplace consistently nearing almost $1 billion weekly (in worker's comp alone), there's every reason to take hazards seriously. 
In this day and age, you especially want to be conscious when it comes to safety measures that you can implement into your facility.
Sparkle has some recommendations for identifying and limiting some common hazards:
Review the Paperwork
Keeping records is important and sometimes, legally necessary. If the company has been around for a few years, there will likely be documents available that can help identify hazardous areas. Here are some possible avenues for research: 
Self-inspection reports

Records of previous injuries like OSHA logs and reports of incident investigations

Workers' compensation records

Existing safety and health programs

Exposure results, industrial hygiene assessments, and medical records

Input from employees
Not all accidents are avoidable, but there should not be a pattern to the accidents that take place in your business. If one emerges, say slip and fall injuries happening in the loading bay or kitchen, that narrows your focus significantly.
Inspect the Workplace 
Relying purely on paperwork for decision making is ignoring dangerous potentials that your eye could catch if looking for them. There's no replacement for hands-on inspection. The only caveat is that you must be realistic and considerate about the potential dangers. Asking employees at this stage if there are any safety concerns of theirs is also advisable. Be sure to check for each kind of hazard as listed by OSHA: 
Chemical Hazards

Physical Hazards

Biological Hazards

Ergonomic Risk Factors 
Identify Potential, Non-Routine Health Hazards 
When its business as usual, routine factors can be foreseen and mitigated. Unfortunately, it's not always easy to predict what will happen, and factors external to your business can present challenges within. 
For example, COVID-19 has brought on unprecedented challenges. Identifying possible emergencies and potential scenarios that your business will have to contend with is important to be truly on top of what may come. Having plans in place for the following scenarios will better your response to them and provide confidence moving through them if they do occur. 
Fires and explosions

Chemical releases

Hazardous material spills

Startups after planned or unplanned equipment shutdowns

Non-routine tasks, such as infrequently performed maintenance activities

Structural collapse

Disease outbreaks

Weather emergencies and natural disasters

Medical emergencies

Workplace violence
When as Much as Possible is Accounted for, Take Action
Without action to prevent workplace injury, there's no reason to go through the trouble of learning about it. To protect your business and give you peace of mind, preventative action needs to be taken. There's no better company to trust with the preventative measures than Sparkle. 
Professional care and ideal customer service ensures that the materials you get through Sparkle are always high-quality, clean, and safe. For the best kind of business protection, trust only the most trusted name in the business. 
Contact Sparkle Today! 
We are here for your business through it all! Give us a call at 661-634-1130 or contact us here. We look forward to working with you and supporting your business.