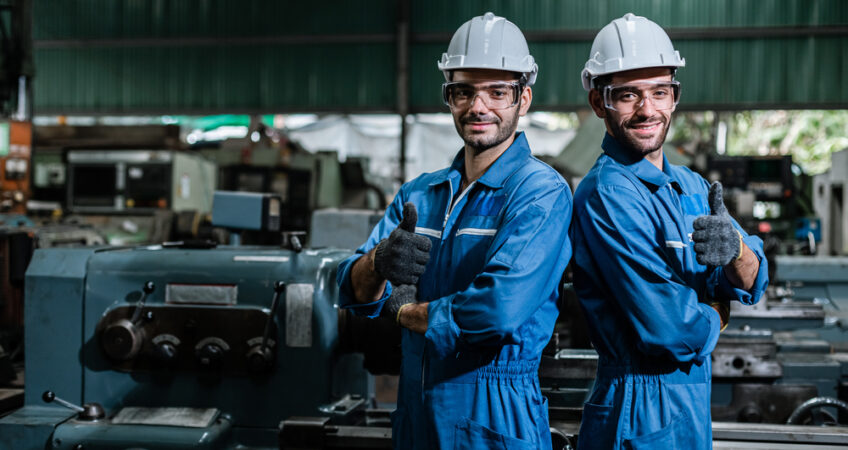 Is your industrial uniform rental service ready for 2021?
Caring for your industrial uniform supply can easily get out of hand. Maintenance can take a toll on your budget. Poor quality items and inventory management can wreak havoc on your business. If it's not excellent, you can't have that in your business!
Start the new year right and make the right choice – switch to the best industrial uniform rental service in 2021: Sparkle Uniform and Linen Service!
Here's why we are the most trusted name in Bakersfield, CA industrial uniform service:
Superior Industrial Uniform Rental Service Selection in 2021
There is no underestimating the power of a good uniform in an industrial workplace. That is why Sparkle makes sure to give you only the most outstanding selections. From your basic industrial tops and pants, coveralls for any industry, to the more specific, flame-resistant clothing, Sparkle brings you only the best items to choose from.
We have carefully checked and verified the integrity of each item we put out for rent, knowing full well the integral roles they play in your operations and in your employees' well-being, Sparkle takes quality control seriously. We make sure that every aspect of the uniforms meets the highest standards and requirements. The fabrics must be of the highest quality, the uniforms constructed durably – displaying clean seams, excellent functional elements, and secure parts. The design must promote comfort, protection, and ease of movement to promote productivity and employee satisfaction.
With Sparkle, you will meet the goals you've set for your uniform inventory, in form, function, and cost.
Superior Uniform Care Expertise
Sparkle's uniform service is more than just providing you with high-quality uniforms to rent. We are also in the business of ensuring high-quality, clean, safe uniforms for your employees with every delivery. Our expertise and experience in industrial uniform care inform our maintenance process.
The aim of our laundry and handling process is never just to remove stains and make your uniforms ready for the day's work. Our laundry procedures' ultimate goal is to make sure that your uniforms look good and stay good for longer periods. With our special laundry facility and a team of in-house garment care experts, your uniforms will always sparkle – with Sparkle!
And because we care about your complete convenience, we bank on the power of tracking technology to ensure your protection against uniform loss!
Superior Customer Service
One of the cornerstones of our business is our customer service. We elevate your Bakersfield, CA industrial uniform rental service by going above and beyond what our competitors offer. What does this mean for your business?
This means peace of mind from knowing that your services come priced accurately and honestly. We hate surprise charges and hidden costs as much as the next business owner – and we will never do that to you.
This means reliability – that we will be there whenever you need us. Our phone lines are always open and our reps are ready to jump into problem-solving mode. Our experts are always there to listen to your needs and find ways to meet them with every service.
This means complete convenience and the freedom to pursue your business's bigger goals, unhinged by industrial uniform needs and costs.
Your Best Industrial Uniform Rental Service for 2021 is Sparkle
Sparkle is your best industrial uniform rental service company of 2021. And there is no better time than now to sign up for service. Call us at (661) 634-1130 today to get started or for inquiries and price quote requests.