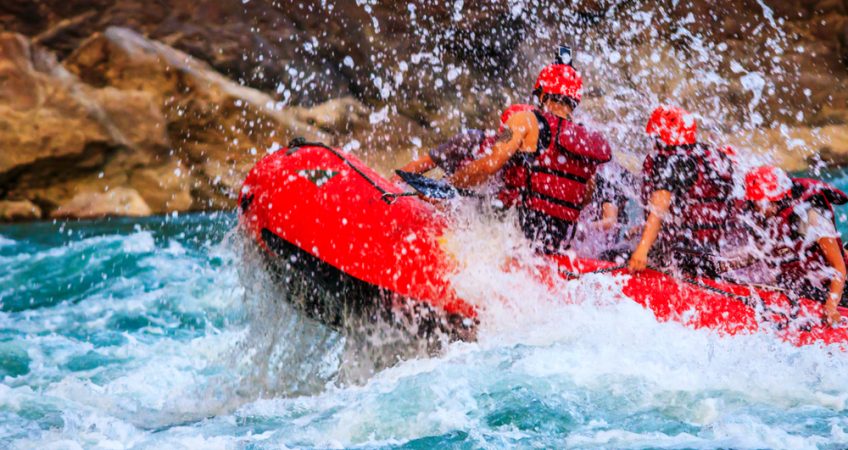 Did you know that July is the hottest month of the year in California?
With temperatures on the rise, we at Sparkle in Bakersfield, CA are always looking for new and fun ways to beat the heat. Here are just a few ways to cool off in Kern County!
1. Visit one of Bakersfield's many museums.
If it's a little too hot outside, duck into one of Bakersfield's amazing museums! For art lovers, there's the Bakersfield Museum of Art, which has current exhibitions featuring works on paper by Mark Adams, abstract art by Charles Arnoldi, and selections from local students. If you love history, head over to the Kern County Museum to learn about the past of Bakersfield with exhibits on the oil industry, pioneer life, music memorabilia. There's also a children's area! Explore more museums here.
2. Splash around at the aquatic center.
Hit the pool with your friends and family at the McMurtrey Aquatic Center! At $4 a person or $13 for four people, the aquatic center is an affordable summer activity. With water slides, a lap pool, diving boards and a picnic area, there's something for everyone. The center also offers swim lessons. You can find the schedule here.
3. Grab a cone.
For classic ice cream and milkshake offerings, go to Dewar's Candy Shop on California Avenue or Rosemary's Family Creamery. In the mood for something unique? Try nitrogen frozen ice cream and milkshakes at Creamistry – they have flavors like tiramisu, black cherry, matcha green tea and cinnamon toast crunch.  
4. Go river rafting or kayaking.
If you're craving summer adventure, head out to Kern River for some river rafting or kayaking! There are exciting options for everyone, whether it's their first time on the river or they're braving whitewater every weekend. Find the right river tour for you here.
5. Catch a show at Fox Theater.
Find refuge from the heat in a cool, dark theater! The Fox Theater, located in Bakersfield, opened in 1930 and is still open for business today. The theater has a lot of history but features modern comedy shows, movies, musicians and even ballets. Check out their upcoming events!
6. Find something unique at Bakersfield's local antique markets.
If you love a good treasure hunt, then spending an afternoon avoiding the sun at one of Bakersfield's antique markets is the perfect activity for you. To get started, check out the Merry Go Round Antique Mall or the Central Park Antique Mall. They're both in Bakersfield and they're both indoors.
7. Cool off at Lake Isabella
Did you know that Lake Isabella is one of the largest water reservoirs in California? It may be a bit of a drive, but Lake Isabella makes a great day trip for you, your family or your friends. You can enjoy outdoor activities like fishing, windsurfing and hiking!
How do you keep cool?
Sparkle keeps Bakersfield cool and clean with our commercial linen and uniform services. We've been serving Bakersfield and the surrounding area since 1949, and we can't imagine living, working and playing anywhere else.
Have fun exploring our hometown!