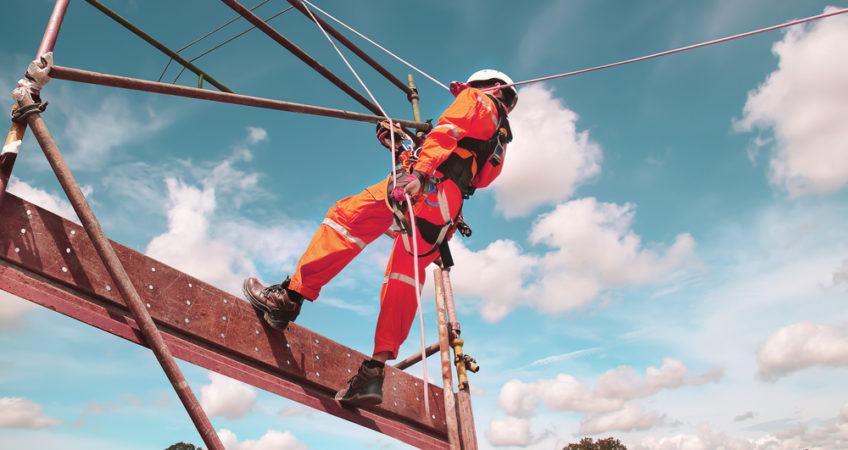 You've heard it many times, and you may even be required to provide it. But what exactly is PPE?
PPE is an abbreviation for personal protective equipment, or "equipment worn to minimize exposure to hazards that cause serious workplace injuries and illnesses." That encompasses electrical, mechanical, radiological, chemical and other hazards that employees are exposed to in the workplace. PPE apparel may take many forms, including but not limited to: coveralls, vests, full body suits, gloves, safety glasses and goggles, hats, shoes and earplugs.
As an employer, you need to know what PPE you are legally required to provide to your employees. Additionally, it is your responsibility to ensure that your workers know when they need to use protective apparel, how to properly use it, and how to maintain it. They also need to know the limitations of their equipment.
On average, 14 people die every day of work-related injuries. You need to do everything you can to keep your workers safe. It's literally a matter of life and death.
Types of PPE
Because work hazards vary greatly from job to job, there are many different kinds of personal protective equipment.
Body Protection
PPE used for body protection can shield workers from dangerous chemicals, radiation, and other physical hazards. For example, standard coveralls, flame-resistant garments and barrier garments that offer splash protection from infectious substances are all included in this type of PPE.
Eye and Face Protection
The eyes and face are some of the most important and sensitive areas of the body. PPE that protects the eyes and face includes general safety glasses, laser safety glasses, chemical splash goggles, impact goggles and face shields.
Hand Protection
Workers often use their hands to handle dangerous machinery or chemical substances, so PPE that is used for hand protection includes chemical-resistant gloves, insulated gloves, wire mesh gloves, latex gloves, vinyl gloves and nitrile gloves.
Respiratory Protection
To protect from respiratory threats like infection, hazardous gases, dust and other substances, workers can use surgical masks and respirators.
Hearing Protection
Damage to hearing is often an overlooked workplace hazard, but hearing loss can severely damage an individual's ability to work and function properly outside of work. PPE for hearing protection includes disposable and reusable earplugs and hearing bands.
What Kind of PPE Do My Workers Need?
It is imperative to consult local, state and federal requirements for PPE. The Occupational Safety and Health Administration also has many resources on the subject of personal protective equipment laws and guidelines. You can check out OSHA standards and other federal guidelines here.
You can also contact Sparkle! We provide businesses in the Bakersfield area with garments that are compliant with OSHA standards. Get in touch with us today to learn more about PPE and how our work apparel can keep your workers safe.