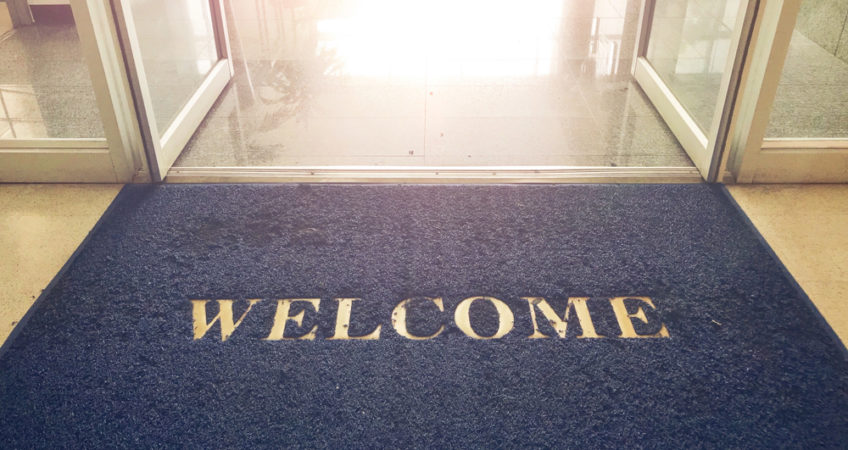 If your business has floors, it needs floor mats. But with so many options to choose from, how do you know you're getting the mats that you need? Enrolling in a long-term floor mat service can be quite the commitment and it is easy to understand why some business owners have qualms about signing up for these services – especially the first timers.
But fret not, knowledge is always a source of power and we're here to give you some nuggets of information about the benefits of a floor mat service.
Here are just some of the benefits of a floor mat service:
1.
Professional Maintenance
Far too many business owners take their floor mat cleaning and maintenance for granted. They are the ones who think at home cleaning solutions are good enough and also wonder why they find themselves having to replace their floor mats every couple of months. 
Contrary to a popular misconception, floor mat rentals and the professional maintenance service that they come with are not mere vanities and shallow conveniences. More than making things more convenient for you, a professional mat service will ensure that your floor mats are cleaned and treated in methods that protect its materials against premature wear and tear, and thereby multiply its usage capacity.
2. Wider and Better Product Selection
Your floor mat service provider can give you a wider range of products that are usually of a better quality than the ones you can get from the store shelves. And if you're lucky to find a reliable floor mat rental service provider, you will even get professional advice on the best products to suit your business's specific needs.
3. Supply Stability 
A floor mat service protects you from ever running low on supplies. You will never have to worry about days between washes, or losing an item to damage or stains. Your floor mat provider will make sure you have clean, ready-to-use mats even before you need them.
4. Cost-Efficiency
While a lot of people argue that renting anything is counterproductive to cost efficiency, floor mat rental may easily be an exception. Renting, as opposed to buying, floor mats gives you freedom from the financial burden that comes with product option availability and maintenance. These costs can easily pile up, especially when the foot traffic is heavy and regular maintenance falls short. With a floor mat service, you can easily say goodbye to these extraneous and often surprising costs and refocus your energy and your long-term savings on other things.
Pick the Right Partner
Floor mat services are quite the commitment, and that can be understandably daunting. Entrust your business's floor mat needs with a reliable company that has a proven track record of expertise, professionalism, and product quality.
Sparkle is Your Premier Floor Mat Provider
Contact Sparkle Uniform and Linen Service today to find out more about our top-notch, reliable floor mat rental service! Call us today at (661) 634-1130 so we can talk to you about our services and how we can help you and your business.