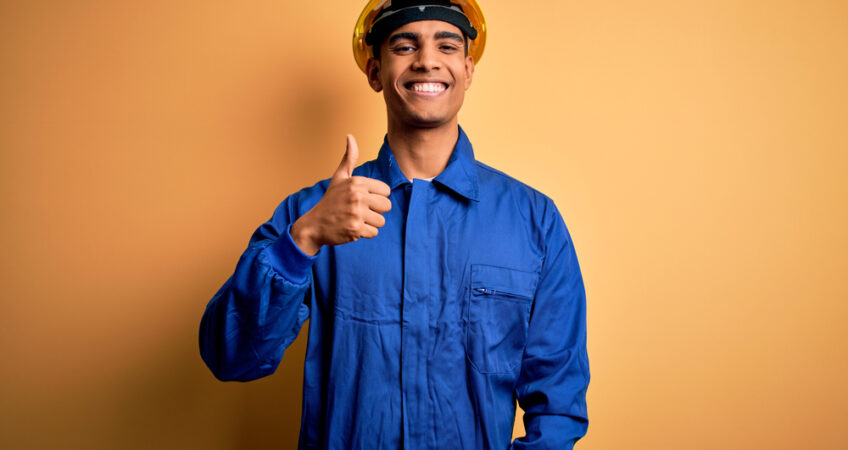 Finding a uniform service provider in California is easy. It takes no more than typing 'California Uniform Service Companies Near Me' and a click or two. What's challenging is finding a reliable uniform service provider that provides quality materials, service, AND helpful customer support. 
To find the best uniform rental company near you that can provide all three, it requires some digging. That, and knowing what to look for. 
Finding Reliable Uniform Service Providers
Company size or distribution network does not determine the quality of materials or service. Being in the top 10 uniform companies or the largest uniform rental companies is not always an assurance of reliability. Here are some criteria you can use to cut through the fluff and advertising:
Industry Experience
There's nothing like experience to build expertise. A reliable company is one that has a couple of years – ideally, decades – under its belt. You want a company that confidently knows the ins and outs of uniform rental services for businesses. They are the ones who will find what works for you instead of giving you cookie-cutter solutions with subpar results.
Customer Service Approach
One of the easiest ways to check for a company's reliability is to see how they treat their customers. We aren't just talking about how friendly their salespeople are. How complicated are the terms? How do they deal with errors? What do their invoices look like?
What you want is a company that makes business with them easy. From their contracts to dedicated points of contact, a reliable company makes everything simple and accurate. Sparkle's Customer Advantage Program (CAP), for instance, keeps invoicing easy, accurate, and straightforward. This eliminates surprise costs, especially where item replacements and repairs are concerned.
Facility and Technology
Technology plays a huge part in delivering reliable uniform services. And we are not just talking about garment care and uniform laundry. A reliable company invests in technology that boosts efficiency and protects your business from uniform loss. Uniform loss is a costly problem that plagues many companies. Your service provider should have technological safeguards in place. 
At Sparkle, our innovative Scantrax Garment Tracking System uses RFID technology to keep an eye on every item that goes through our facilities. Each garment is embedded with an RFID microchip. Scantrax scans every uniform upon arrival, upon inspection, and right before it leaves our premises. Everything from laundering to repairing gets recorded, and each item gets back to your facility properly labeled for each user. Scantrax creates the paper trail for your uniforms so nothing is amiss, forgotten, mislabeled, or lost.  
Customer Experience and Technical Accreditations
There is nothing like first-hand experience to tell you a company's reliability. Seek testimonials and reviews by former and present customers. Seek out their accreditations and affiliations. This way, you get to know a potential service provider from a perspective outside of their own.
Sparkle is Your Reliable Uniform Service Provider
Sparkle is your best choice for dependable industrial uniform rental services and commercial uniform services. Contact us today at (661) 634-1130 to speak with our in-house consultants and learn more about our services.