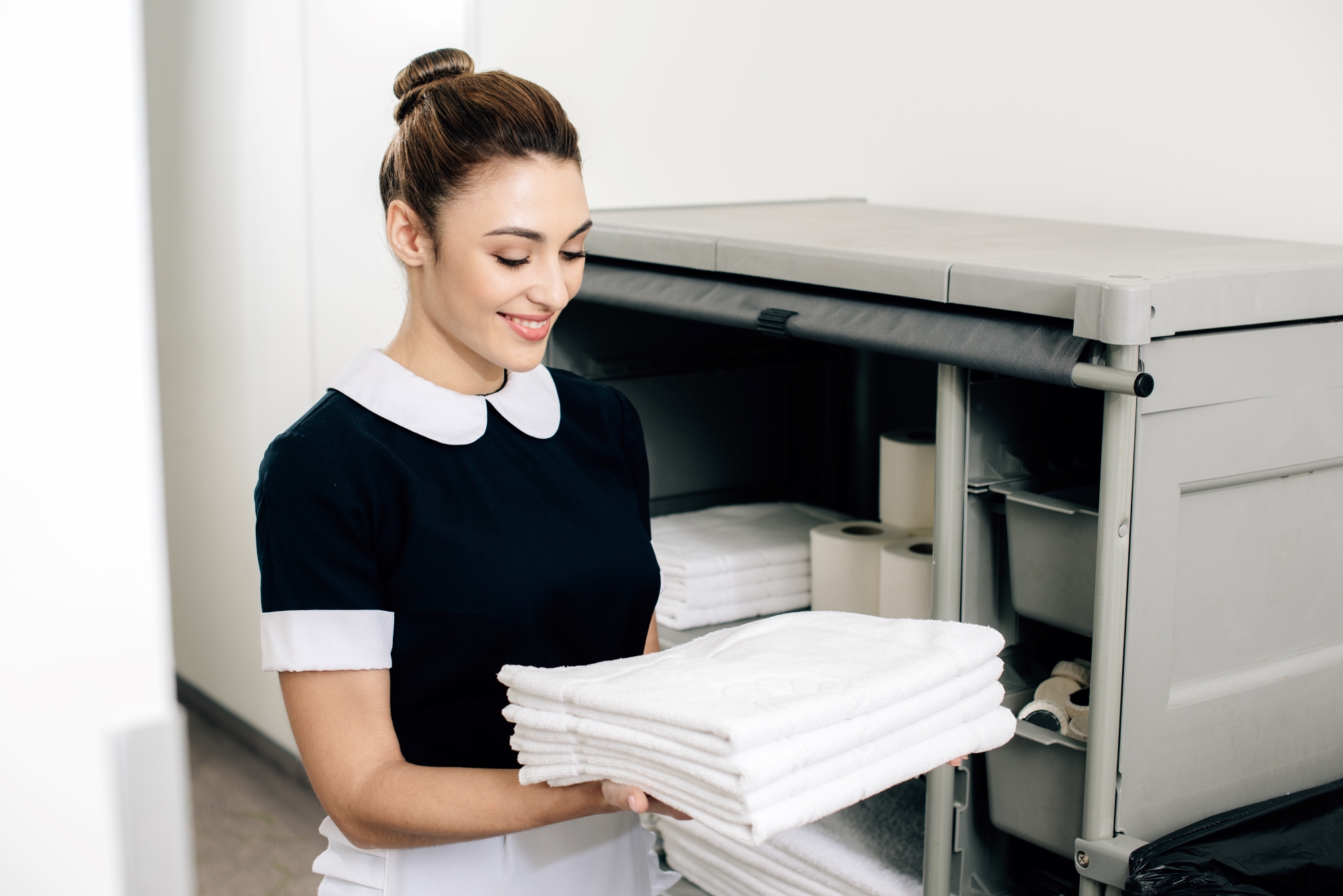 For seven decades, SPARKLE's prime uniform and linen service in Semitropic has stood as a dependable choice with unwavering quality. Our wealth of experience guarantees top-tier services that always meet your expectations.
Discover the SPARKLE Distinction
SPARKLE takes pride in setting high standards for premium uniform and linen service in Semitropic. Our clients benefit from a comprehensive range of services, such as:
SPARKLE stands prepared to cater to your business apparel needs, offering expert counsel and production assistance to bring your uniform ideas to life. From fire-resistant workwear to medical garments and automotive attire, we're equipped to satisfy your uniform demands.
We focus on providing high-quality linens and other necessities, vital to the success of hotel businesses. Our exceptional customer care and superior products include:
In the medical field, strict hygiene is mandatory. We offer medical clothing and linens that surpass industry norms, offering an extra layer of protection against infections. We provide:
Keeping floors clean is key to preventing accidents and minimizing costs. SPARKLE offers reliable solutions that protect your team and enhance your brand image with our top-quality mats. Our range features:
Opt for SPARKLE to cater to your business necessities, leaving a lasting impression on clients and fostering a pleasant work environment for your staff. We provide all the essentials for a seamless business operation. Our sanitation services include:
Contact SPARKLE Now!
Should you have any questions or need additional details about our array of products and services, don't hesitate to get in touch. Reach us at 661-624-1130 or fill out the provided form. A member of our team is always ready to help. We look forward to supporting your uniform and linen service in Semitropic.